Alumni and former NAU Landshark - Pepper Lamb brings his humor back to Flagstaff Arizona
About this event
Nationally Touring Comedian - Pepper Lamb with be back at his alma mater to bring laughs and help his former rugby team raise funds for their upcoming season.
Doors open at 730pm Show starts at 830pm
Tickets just $10 Presale and $15 at the door
Come for the laughs stay for the hits. The NAU Landsharks are hosting their 40th annual 10's tournament.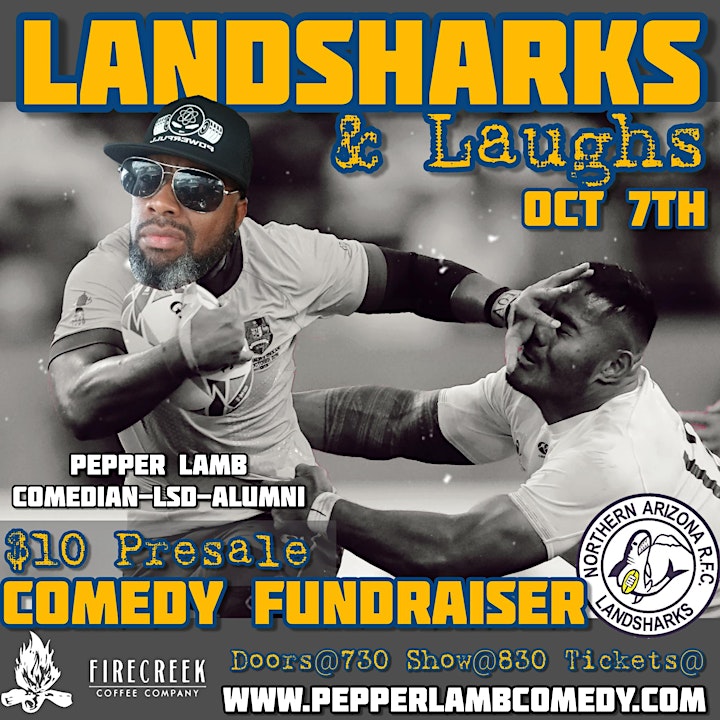 Organizer of Landsharks & Laughs
Comedian Pepper Lamb has been performing in Honolulu and throughout the US for since 2012. He has worked with many big names including, Kevin Nealon, Martin Lawrence, and Hannibal Buress just to name a few. Join him monthly as he brings his comedy friends from all over to entertain Honolulu.