Description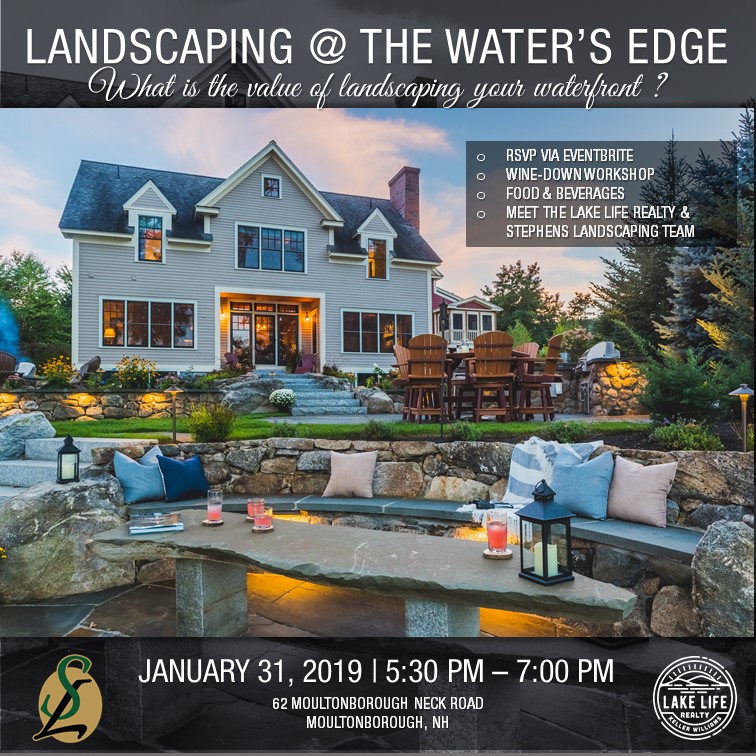 Come Wine-Down with us Thursday January 31, 2019!
Will landscaping add value to your property? What landscape projects or maintenence will increase my properties value? What can I do to landscape my waterfront?
Meet the Stephens Landscaping team and the Lake Life Realty team for answers to all your landscape, permit, design questions on what you can and can't do along the water and find out what projects will help with the value of selling your property now or in the future!
Food and beverages will be served! RSVP required.