Use acrylic paint to learn how to paint a quick landscape!
About this event
Join Samantha Williams-Chapelsky using acrylic paint to learn how to create a quick acrylic landscape referencing a photograph. This course will teach colour mixing and matching, landscape simplification and composition techniques. Some experience with acrylic paint necessary. Students will be provided with a reference image and supplies list to create their own acrylic landscape painting.
Supplies List
Birch Panel* or Canvas Support 8" x 10"
Recommended GOLDEN Fluid Acrylics 1 oz. sizes:
Manganese Blue Hue
Nickel Azo Yellow
Titanium White
Quinacridone Red
Brushes:
HJ/Silver Synthetic Flat 1"
or
Princeton Neptune 1" Flat
or other 1" flat brush
Photo Reference – Provided below
Paper Towels
Water Bucket
Palette – plastic well palette or palette paper
pencil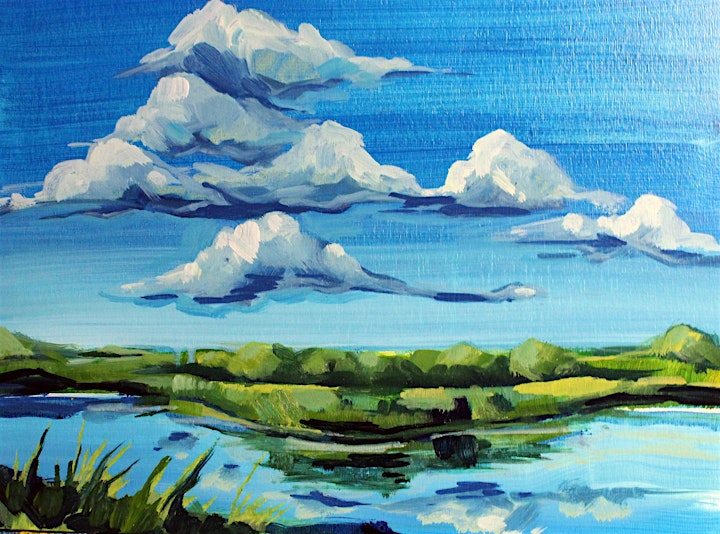 Organizer of Landscape Painting Workshop
The St. Albert Cultivates the Arts Society is a community-based volunteer society. The purpose of the society is to encourage the citizens of St. Albert (and the region) to discover, experience and celebrate the creative endeavours of local artists and performers during Alberta Culture Days,scheduled for the end of September annually.