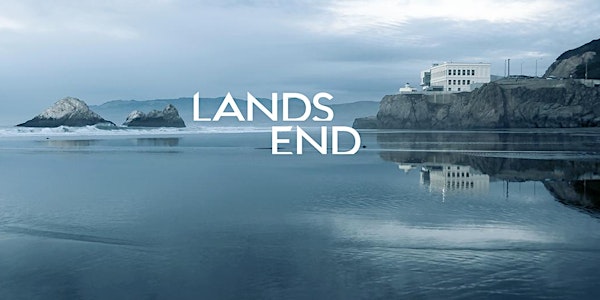 LANDS END EXHIBITION AT THE FORMER CLIFF HOUSE: RESERVE YOUR TIMED TICKET
LANDS END: THE FORMER CLIFF HOUSE IS TRANSFORMED BY 27 INTERNATIONAL ARTISTS IN EXHIBITION ADDRESSING CLIMATE CRISIS 11/07/2021-03/27/2022
When and where
Location
Former Cliff House 1090 Point Lobos Avenue San Francisco, CA 94121
About this event
In its ongoing commitment to addressing urgent issues through the presentation of art about place, the FOR-SITE Foundation, in partnership with the National Park Service, presents Lands End (November 7, 2021, through March 27, 2022). Curated by FOR-SITE Foundation Executive Director Cheryl Haines, this timely exhibition will be installed in the former Cliff House and brings together work by 27 contemporary artists and collectives from around the globe to reflect on the fragility of the planet's health and its manifold intersections with critical issues, from human rights to racial equity, sustainability, and forced migration. "We can no longer deny that the natural world is more vulnerable than ever to human impact," says Haines. "Our ability to address the evidence of this—in spite of flagrant disbelief, hubris, and resistance to the realities of climate change—is now of the greatest import. The former Cliff House, a structure and site emblematic of the city of San Francisco, provides a powerful and dramatic context for communicating the perils of climate change as brought forward by artists, who are often on the vanguard of social change. Through their work, artists offer hope and possibility in the face of crisis." New commissions and recent works in various media—sculpture, painting, textile, installation, and video—will be presented throughout the dining establishment, which has been temporarily closed since December 2020. Areas typically off-limits to diners are open to all visitors. Artists have activated dining rooms, bar spaces, kitchens, prep areas, and even trash rooms, with the exhibition connecting each space in compelling and unexpected ways. This contemplative labyrinth provides unique encounters with the landmark site, and artists' close explorations of climate, crisis, and ecological sensitivity.
All free tickets to visit Lands End at the former Cliff House are now fully reserved through the exhibition closing date (March 27, 2022). FOR-SITE does not maintain a waiting list. If you wish to visit, please note:
Confirmed ticket-holders occasionally cancel their reservations. These tickets then become available on a first come, first served basis via the Eventbrite ticketing system.
Since FOR-SITE cannot guarantee admission to anyone other than confirmed ticket-holders with reservations, you may wish to check the Eventbrite ticketing system periodically for these newly released free tickets.
Through Eventbrite, you can choose the date of your visit and a 30-minute entry time. If you miss your entry time, we will be unable to admit you. Once you are admitted, however, you can stay as long as you like.
The health of visitors and staff is our utmost priority.
We require all visitors 12 years of age or older to present proof of vaccination and a photo ID upon entering the building and face masks remain mandatory for all visitors 2 years of age or older.
FOR-SITE reserves the right to temporarily close the Lands End exhibition and cancel your reservation(s). FOR-SITE will notify you 24 hours in advance by email through Eventbrite. Please check your email (including your SPAM folder) on the morning of your confirmed visit, thank you.
FOR-SITE may admit "walk-in" visitors into the exhibition based on the maximum occupancy limit of 50 persons at a time. If admitted as a "walk-in" visitor, you will be asked to sign-in and provide an email address, which is used in the event of an emergency, and for COVID-19 contact-tracing purposes.
Please read FOR-SITE's COVID-19 policy before visiting.
Dates and hours of operation are as follows:
Thursday through Sunday
11 a.m. until 5 p.m.*
*Note that 4 p.m. is the last possible entry time.
Thank you for your understanding, thanks again for supporting our efforts to keep all visitors safe, and extra thanks for your interest in the Lands End exhibition at the former Cliff House.