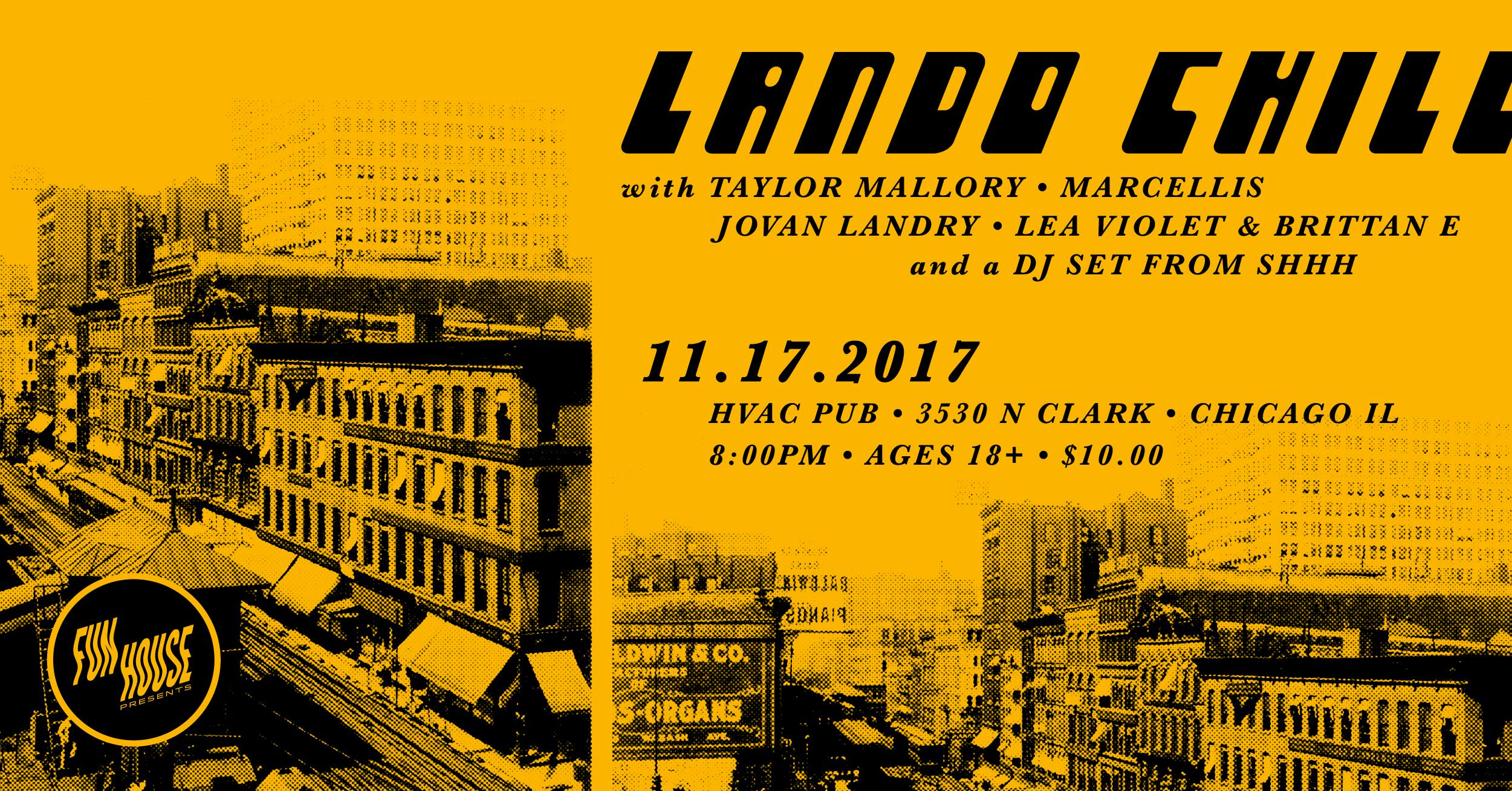 About this Event
Friday, November 17
HVAC PUB • 3530 N Clark St, Chicago, IL 60657
8:00 PM
$10
18+
Fun House Presents...
Lando Chill • 
Taylor Mallory • 
Marcellis • 
Jovan Landry •
Lea Violet Music & BrittanE • 
DJ set from Shhh • 
ON SALE NOW!
- - - - - - - - - -
Hey everyone, we want to make sure everyone has a great time but also we really want you to drink and party responsibly. Everyone at Fun House Entertainment strongly encourages you to be responsible and take a cab or public transportation to and from the performance if you plan on drinking. 
If you ever need help getting home for any reason at one of our events. Please find any Fun House staff and we will be more than happy to help.
Like us on Facebook - https://www.facebook.com/FunHouseChi/
Check us out online – www.funhouse.events
Follow us on Twitter - @funhousechi
Follow us on Instagram - @ funhousechi
- - - - - - - - - -
Props to you for getting this far down here is a little reward.
Use promo code "Fun House" to get a Free online ticket into the show.
SHHH… There's only 10 for each show ;) you're welcome