Landmark Dash
When and where
Location
New York School of Interior Design Gallery 161 East 69th Street New York, NY 10021
Description
Landmark Dash
Check-in: 10:00 AM - 11:00 AM
Dash Time: 11:00 AM - 6:00 PM
Reception: 5:00 PM- 7:00 PM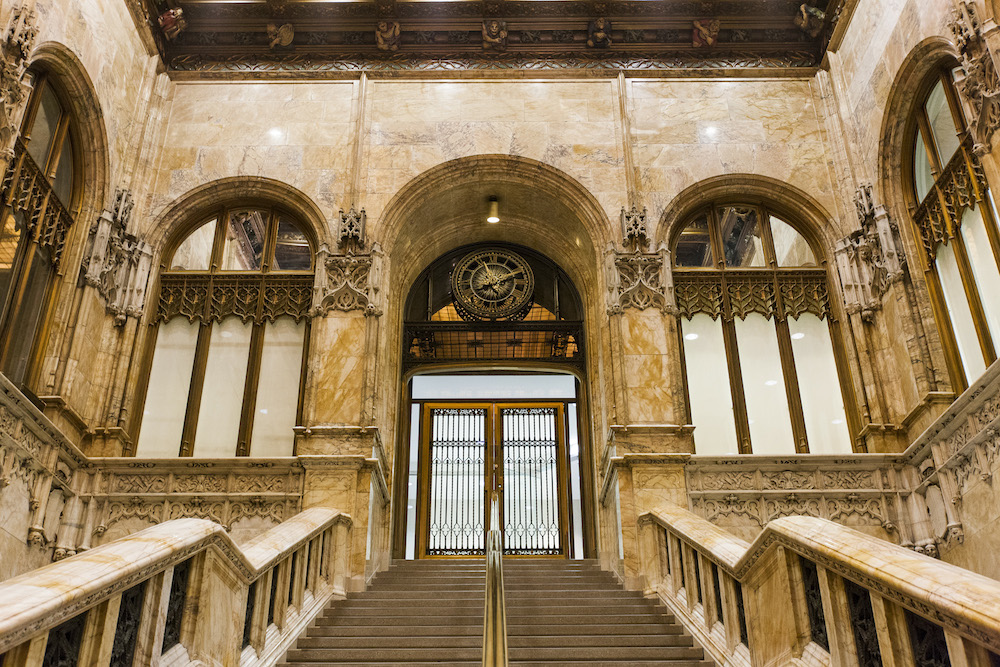 Photo of the Woolworth Building lobby by Nicolas Lemery Nantel for OHNY
Open House New York and the New York School of Interior Design invite you to participate in a day-long race that will take you and your friends through some of the most spectacular landmark interiors in the city, competing against the clock—and each other—to complete challenges, earn points, and win prizes. The Dash is being organized as a companion event to Rescued, Restored, Reimagined: New York's Landmark Interiors, a featured exhibition of NYC Landmarks 50, a year-long celebration of the 50th anniversary of the NYC Landmarks Preservation Commission. Read on to learn how you can participate!
Get Ready for a Race
The Landmark Dash will take you through a dozen landmark interiors (many of which are not normally open to the public) across three boroughs of New York City to complete challenges, solve puzzles, and learn about the architectural and historical significance of some of the ctiy's most important interiors. Players should be prepared to walk up to several miles over the course of the day, ride many more miles on the subway, and make extensive use of their smartphones. The sites are all surprises—you won't know where you're headed next until you complete a challenge at each location along the route. Please plan ahead and make sure that you and your team are ready for a race!
Register Your Team
Players must register and play in teams of 2-4; no solo racers are allowed. One person will register for your team, and will receive a follow-up email prompting them to send in a list of all team members and a team name. Please be sure to respond as soon as possible to ensure that your team's registration is complete and your materials are ready on the day of the Dash.
Read Up on Interior Landmarks
The Landmark Dash will begin at the NYSID Gallery, where Rescued, Restored, Reimagined is currently on-view, but you are welcome to visit the exhibition in advance to learn more about NYC's interior landmarks in preparation for game day.
Play to Win
Top-scoring teams will each win a private tour of one of New York City's interior landmarks. Teams will choose their prizes in order of the total number of points, highest to lowest. The tours available include:
• Appellate Division Courthouse of New York State
• The Park Avenue Armory
• New Amsterdam Theater with Hugh Hardy
• The Rainbow Room with Gabellini Sheppard Associates
• Weylin B. Seymour's in the Williamsburg Savings Bank Building
• Woolworth Building Lobby with Helen Post Curry [pictured]
Have Questions?
Click here to read the Landmark Dash FAQs!
Tickets to this event are non-refundable. Should you be unable to attend, the full price of unused tickets may be treated as a donation to Open House New York and the New York School of Interior Design and is tax deductible to the fullest extent allowed by law.