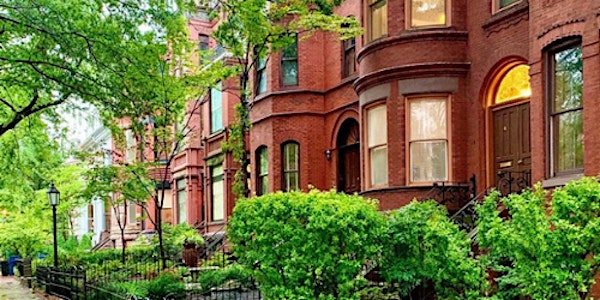 Landlord Tax Savings, TOPA, & 1031 Exchange Alternatives
Significantly enhance your returns 20-50% by eliminating unnecessary taxes and expenses
About this event
Attendance Link To View Meeting: meet.google.com/vda-vaow-esf
You'll Learn:
Two approaches to capital gains tax avoidance
Numerous approaches to capital gains tax Mitigation
Ongoing annual tax & expense saving approaches
Real estate provides landlords and investors the opportunity for tax-preferred income. Be sure you're maximizing your return on your investment and maximizing your tax savings.
"Landlord Tax Savings & Alternatives to 1031 Exchanges" addresses THE MOST IMPACTFUL approach to ensuring you achieve higher returns on your real estate.
When you sell your rental or investment property, you benefit by considering tax-preferred sales approaches that can save you tens or hundreds of thousands of dollars when you sell. Taxes due upon your sale can be deferred and eliminated at the time you sell, you just simply need to take the correct steps and choose the option that fits best for you.
We include MORE THAN JUST 1031 EXCHANGES: Some landlords like you may not want to purchase another rental. If you are planning on retiring, this event will provide you alternatives that allow you to sell, escape landlording, AND still fully defer your capital gains taxes.
Register today, or reach out for an appointment.
Abel Gebremichael, KW Real Estate, (571) 287-9987, abel@coalitionpg.com
Nabeel Elnahal, Director, Tax Preferred Sales Group, (703) 340-0109, nabeel@fountainheadwa.com