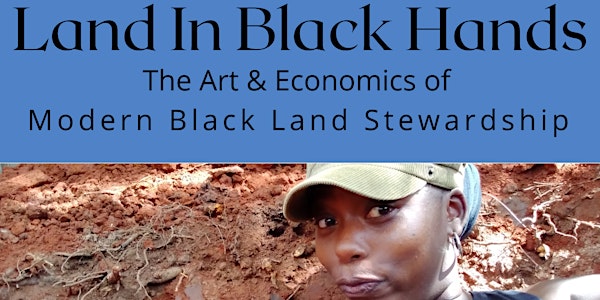 #LandInBlackHands
Introduction to homesteading. Transition from urban to rural life and the aspects to consider and discuss in preparation for the shift.
About this event
Facilitated by Tannur Ali, mother, homesteader and founder of iLOGIC, this introductory class is for Black urbanites seeking to build a personal relationship with the land. The process of developing ourselves as stewards means gathering the information that we need to make the most positive impact on any land that we encounter.
In this class we briefly discuss the major aspects of getting to the land including:
The purchase process
Stewardship vs. ownership
Site preparation
Collective ownership vs. collaborative purchasing
Urban to rural transition notes
Community building
iLOGIC offers classes in an online cohort setting that train in the skills of land stewardship, self development, community development and homesteading skills for sustainable life on the land.
iLOGIC welcomes participants of African-American or American Indigenous decent to this course. Our programs are designed for African American affinity groups to discuss land stewardship in a safe space where their experiences and perspectives are understood and their facilitation needs are the focus.