Description
What is the event?
This is a non-profit fund raiser! We will have Christmas tree's fully decorated you can take home the night of the event or get delivered directly to your home!* We will also have live and silent auction items, food and drinks included and SO MUCH MORE!
When is the event?
Landans LegOcy Gold Gala, Winter Wonderland will take place on November 23rd a2019 at the White River Conference Room at 6pm! (Sponsors will get early entry at 5:30)
How do we become a Sponsor?
You can purchase on this site or contact us directly at seanscarborough@kw.com
What is Landan LegOcy?
"The Mission of Landan's LegOcy is helping children and their families on their journey through and beyond childhood cancer. Raising awareness through friendship, fellowship, and fundraising. Caring for the needs of few by the generosity of many to make each day special for all." -In short we help families with their non medical bills. When families lives stop because a child has cancer their bills do not. We help with cell phone bills, car payments, house payment etc.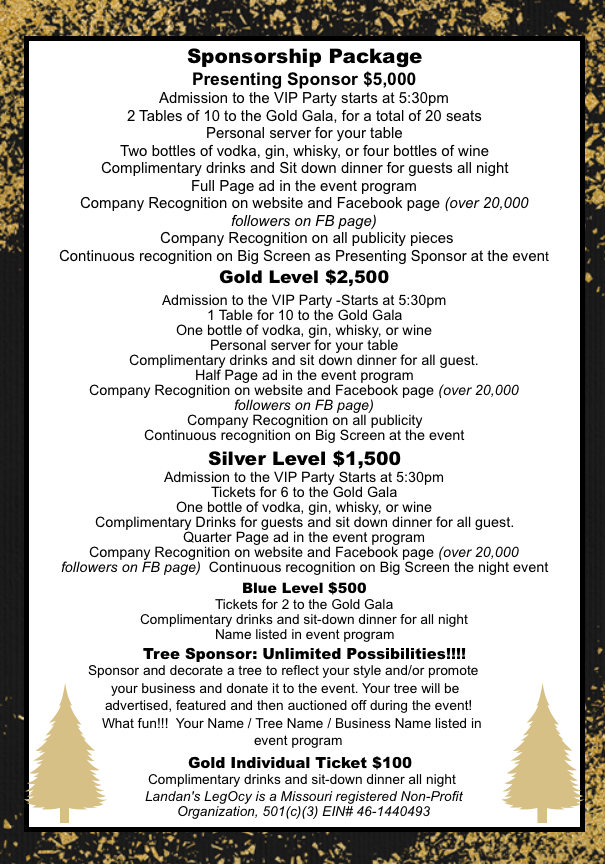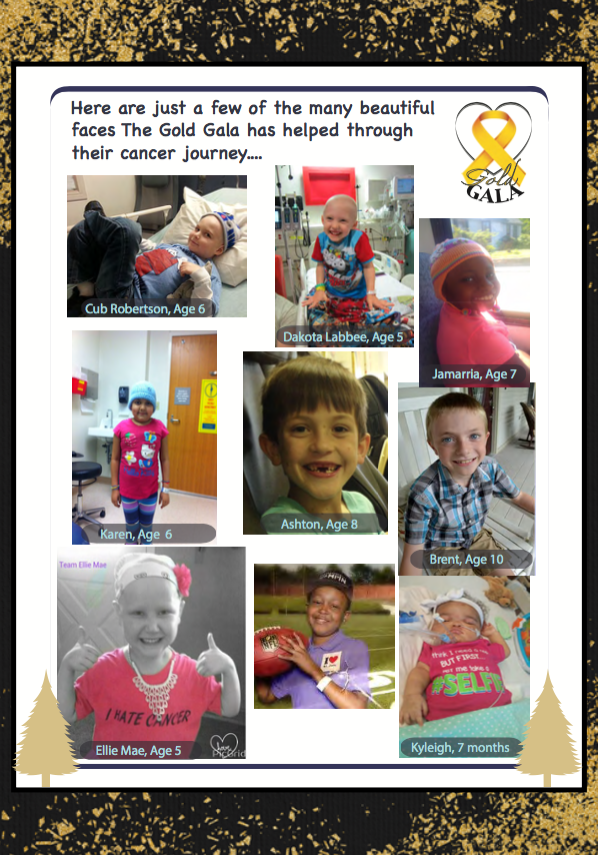 PLEASE NOTE: Buying on this site, there will be extra charge (Per event-brite) then contacting us directly.