Land Trust & Family Training Investment Meeting (an online class)

Monday, September 23, 2013 from 8:00 PM to 10:00 PM (EDT)
Event Details
Those of us who have escaped a significant part of the matrix and who hold no secret desires to be mere over-seers of its systems, maintain a sense of obligation to offer those of our people who have yet to find their way out, a means by which to prepare their families for disasters we all know are coming; as well as a means to work themselves free from the economic choke-hold of its financial system.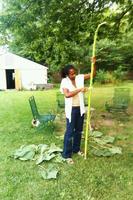 Chief LeTava left her job 23 years ago and has never returned. She continues to fight for liberation living every day. She will share her personal economic development habits that can help you help yourself and your family. This is quite possibly the simplest way to take the steps necessary to prepare and protect your family. Learn where to start and how to begin. Ask questions and get answers.
Upon receipt of your registration, you will receive a confirmation email. This is a closed meeting. Thus, online access codes will be emailed to you 48 AND 24 hours before the scheduled meeting. Date and time are as posted.
*Registration closes 24 hours BEFORE meeting is scheduled to begin.