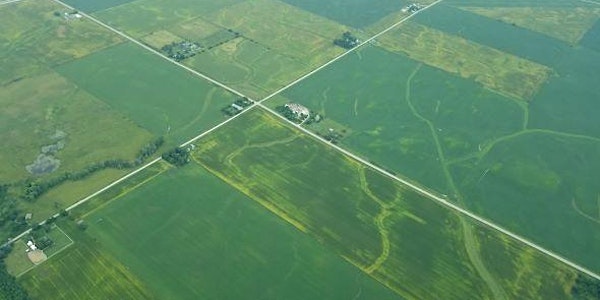 Land Transition : sales, gifting, inheritance, taxes, family
Learn about passing farmland into the future! We'll talk taxes, business decisions, sales, and family concerns. Bring your questions!
Refund Policy
Contact the organizer to request a refund.
Eventbrite's fee is nonrefundable.
About this event
Passing land forward to the future has a lot of moving parts from taxes to documents and business structures. Navigating relationships can sometimes be even trickier for women landowners. Get some direction from a tax professional, Carolyn Van Meter, an International Farm Transition Network (IFTN) Coordinator who has years of experience with Estates and Trusts. She enjoys helping people run the numbers and listening to each unique story. 
Your questions will shape the discussion we have together.
What you will need:
• I strongly recommend joining from a laptop or desktop computer with a stable internet connection as I will be sharing my screen with lots of little details. It will be hard to see on a tablet or phone and to quickly navigate all the ways you will be giving your reactions and feedback.
• Most up-to-date version of Zoom. Do an update before the workshop starts, it can take a minute or two.
• A functioning webcam and microphone because this session will also be highly interactive with breakout room activities. We will want to see you and you'll want to see the others too – this isn't a "black squares" webinar!
• If you're new to Zoom or want a refresher on how to navigate around, check out a free Zoom Guide (no opt-in required): http://www.jankeck.com/zoom-guide
Who is E Resources Group and Jean Eells
You can benefit from my late career experience and knowledge of working with more than 3500 women landowners and farmers across more than a dozen states since 2007. I help translate the terminology into the everyday concepts and action steps needed by landowners. Although my information and knowledge can help men too, most of my work has been to elevate women landowners who are the most invisible group in agriculture. Some offerings will be for women and their male co-owners (and non-binary folks too!).
I have been featured on PBS Newshour Weekend in 2019 for this work, No-Till Farmer magazine in 2022, and received 3 national and 3 statewide awards for my outreach to women landowners. There is more about me on my E Resources Group website.
I grew up on an Iowa farm and now share that land with siblings. We cash rent the land to a neighbor who we work with to implement cover crops, no-till and small grain rotated with corn and soybeans.
I help women who are managing land but maybe don't have deep knowledge about farming or forestry or wildlands. There are expert advisors at your local Extension service, and USDA service centers and I encourage you to seek their help! I do so myself. But I know it can be intimidating to seek out the experts when you don't yet know what to ask. I've helped so many others, I'd like to help you! I know from years of working with women landowners and from personal experience – having someone else to talk things over with who "gets it" is priceless. I aim to provide a judgment-free zone where you can ask questions about your farm.
Although I appreciate farming is a business that makes money, I look at it as a balance. I'm not interested in wringing every last penny of profit out of the farming year. I'm focused on clean water, wildlife, soil quality, and being a good watershed neighbor along with farming profitably. If you're super focused on rental prices and need to worry a great deal about cash flow, there may be better advisors for you although I firmly believe there's room for conservation in every type of farming operation.