Event Information
Refund policy
Contact the organizer to request a refund.
Eventbrite's fee is nonrefundable.
Online screening event and BYOBeverage with the filmmakers! Live Q&A and conversation. Get General Admission & VIP tix (includes DVD)
About this event
This is an online screening + live, interactive Q&A of LAND OF LITTLE RIVERS– promoted thru WARM 101.3 as part of their Virtual Road Trip Travel Show…but open to everyone!
Join director Aaron Weisblatt, Producer Bruce Concors and cast members/expert Delaware river guides Rob Lewis and Ben Rinker as well as Rachel Finn, AuSable river expert and head guide at Wilmington's renowned The Hungry Trout.
BRING YOUR OWN BEVERAGE and learn more about the birthplace of fly-fishing This will be fun! Portions of the Q&A may be shown on Facebook, Insta Live, Zoom and Youtube.

EVENT DETAILS:
There are two levels of participation – GENERAL ADMISSION (allows you to watch the Q&A + film via a private Youtube link) or VIP ACCESS(allows you into the Zoom room with the filmmakers & experts + you get a copy of the DVD !)
EVENT FORMAT:
Introduction 8pm EST/ at 5pm PST
Film begins at 8:15pm EST/ 5:15pm PST
Q&A starts at 9:45pm EST/6:45pm PST
Event ends at 10:15pm EST/7:15 PST
Parts of the event may stream live on Facebook Live, Instagram, and Youtube.
TECHNOLOGY REQUIRED:
GENERAL ADMISSSION guests will be emailed a Youtube link by 2pm EST on Monday, June 29th. They will be able to ask questions via the chat box.
VIP ACCESS
VIP guests will participate using two 'screens" one for Zoom and one to watch the film. Zoom will be used for the pre and post film Q&A and a private Youtube link will be provided to watch the film.
✰ BEFORE THE EVENT, please download the FREE Zoom app in advance and set up your account, on both your phone and on your computer.
-->iPhone: https://apple.co/2UyQtDI
-->Android: https://bit.ly/2X1Q3Y8
On Desktop and laptop: https://Zoom.com
VIP guests will be emailed instructions by 2pm EST on Monday, June 29 including Zoom credentials and Youtube link. They will be able to ask questions "live" in Zoom room.
You will also receive a copy of the DVD and will be asked for your mail address upon registering.
ABOUT THE FILM:
The Land of Little Rivers, a network of tributaries in the Catskill Mountains of New York, is the birthplace of fly fishing in America and the mecca for resident and visiting anglers obsessed with the sport. Official Film Site - Land of Little Rivers
Fishing legends such as Joan Wulff, the "first lady of fly fishing," and Dave Brandt, the preeminent fly tier and authority on traditional Catskill fly tying, convey the angler's passion, from the art of casting the perfect loop, to the sport's origins where secrets are fiercely guarded by local anglers.
Other personalities include Rachel Finn, head-guide at the Hungry Trout Fly Shop in the Adirondacks, who enjoys whiskey and cigars while instructing both men and women on the famed Ausable River. Expert Delaware River guides, Robert Lewis and Ben Rinker, offer insights into the sport. Marty Yi, an Iraq War veteran and Wounded Warrior, speaks to how the sport literally saved his life. Mike Canazon, who crafts custom bamboo rods, is driven both by a search for excellence and the one that got away.
Uplifting and warm, this beautifully shot documentary delves into the lives of fly fishers, the wounds they heal, the bonds they form and the history and conservation they preserve in the sport they love.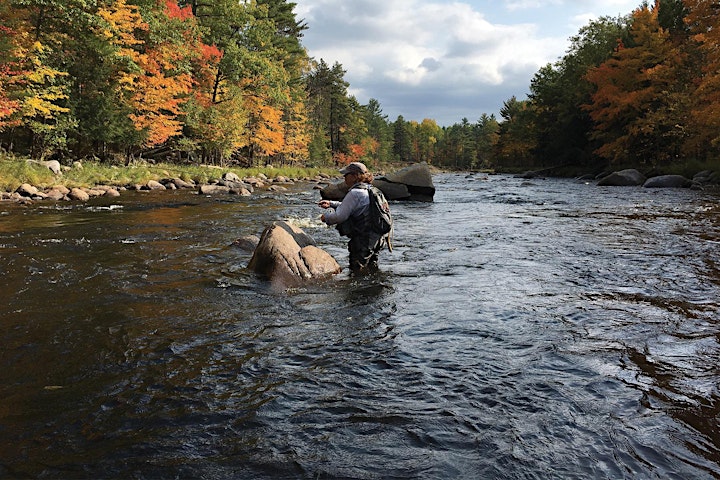 AARON WEISBLATT Oscar®-nominated independent filmmaker
BRUCE CONCORS Executive Producer, 55-year veteran fly-tier & fisherman
We were two unlikely partners who grew up in the village of Walden, NY, hooked up one day. One a retired no-good-nik and the other an accomplished movie director, the latter of which having no fly-fishing experience.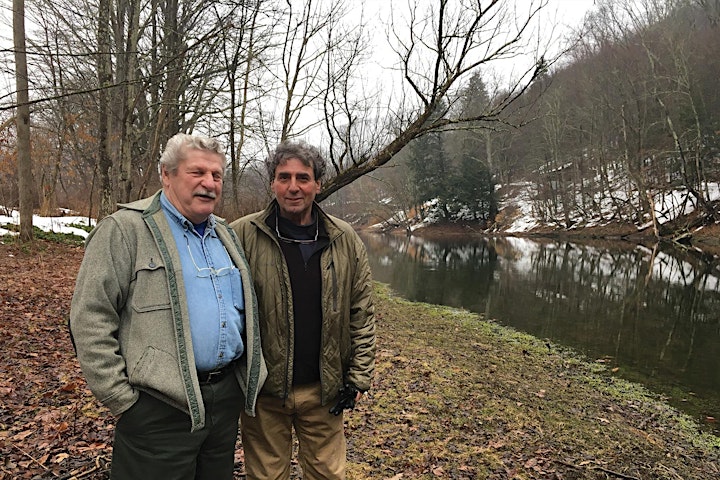 Creators
Making Land of Little Rivers was a year-long effort with 22 days of filming mainly on the rivers that make up the "Charmed Circle" of the Catskills. The Delaware, Neversink, Esopus, Beverkill and Willowemoc. It was a glorious adventure, floating down these waterways with unique characters, watching as they try to catch big fish. Some days we came away empty handed, other days we were in the right place at the right time. It was easy having patience to get the shots we needed, being on the river, in beautiful locations with interesting people. My crew was very disappointed when the filming was completed!
DAVE BRANDT Fly Fishing Hall Of Fame
RACHEL FINN Head Guide at Hungry Trout, Wilmington, NY
BEN RINKER Professional guide & Instructor for over 20 years
ROB LEWIS River guide and a contract fly pattern designer for The Pacific Fly Group
We are Happy to announce that Land of Little Rivers Has formed a distribution agreement with Cinema Libre Studio of Burbank California! Follow us on Facebook at "Land Of Little Rivers Film" and on Instagram and Linked in at "Land Of Little Rivers". More exciting news to come short!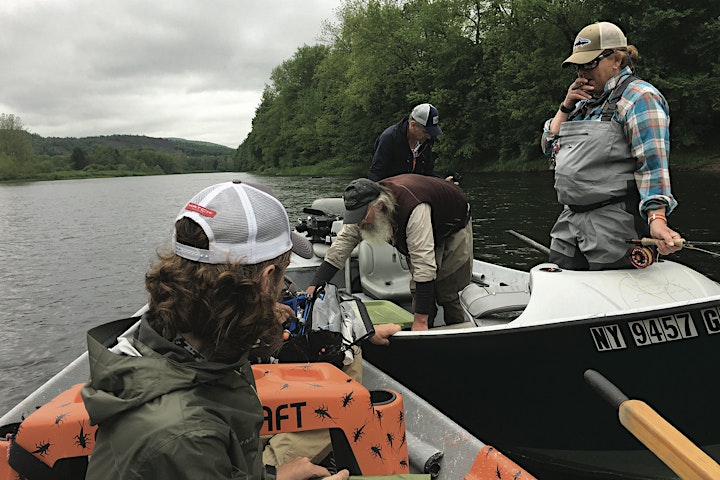 Date and time
Location
Refund policy
Contact the organizer to request a refund.
Eventbrite's fee is nonrefundable.