Event Information
Performers
Location
Georgia Theatre
215 N. Lumpkin St
Athens, GA 30601
About this Event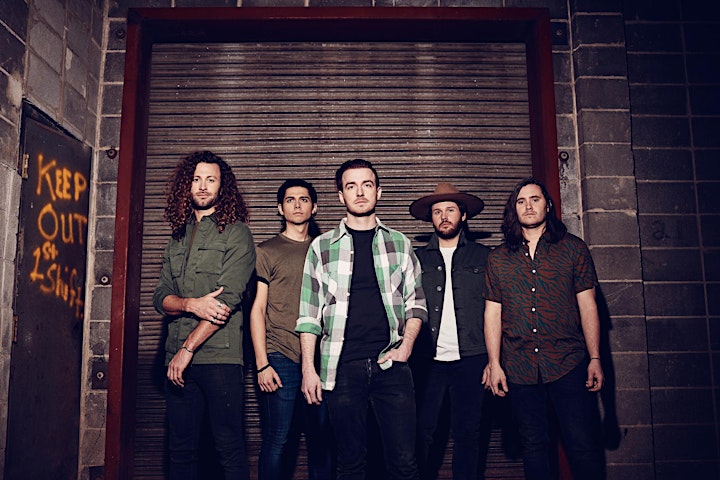 LANco
BioMulti-PLATINUM band LANCO is "at the top of their game"
(Pitchfork) as they continue to reveal the story behind their record-breaking debut album HALLELUJAH NIGHTS. Its 2X PLATINUM multi-week No. One hit "Greatest Love Story paved the course for acclaim with lead singer Brandon Lancaster becoming the first artist in 10 years to have a No. One on the chart solely written by that artist. LANCO also serves as the first Country group in a decade to appear at the top of the Billboard Country albums chart with a debut album, which now boasts over 423 million streams. Earning nominations this year from the ACM, CMT, CMA and American Music Awards, proves why they are the only Country band to achieve a PLATINUM single prior to a debut album release. The arena-rock leaning band (Entertainment Weekly) has rapidly created a loyal fanbase over the past five years with more than 400 shows as the featured act with sold- out club runs in major markets such as New York City, Chicago and Los Angeles. The band will close out 2018 with their first-ever headlining run, the HALLELUJAH NIGHTS TOUR, launching in Columbia, MO at The Blue Note on Oct. 24th with Travis Denning. For more information and upcoming tour dates, visit www.lancomusic.com.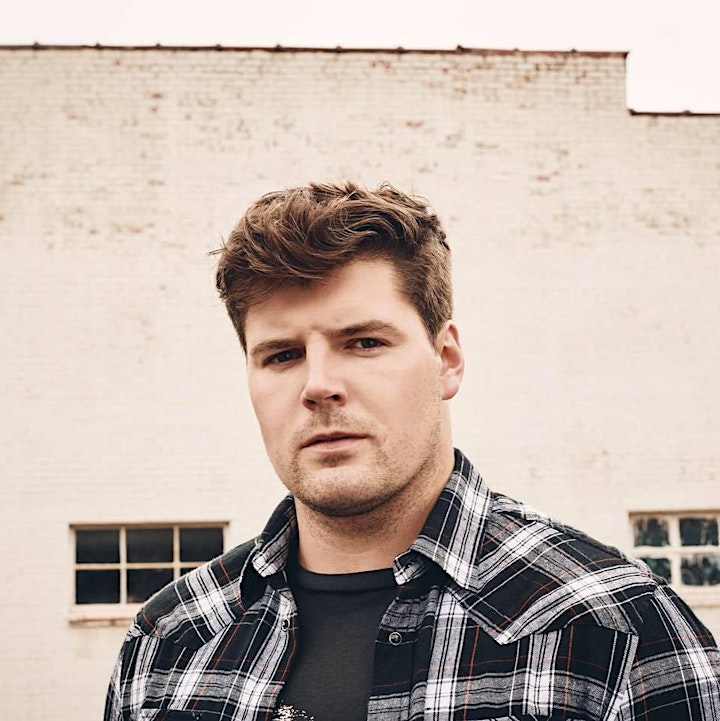 Robert Counts
Robert Counts is a born craftsman. It seems to be the family trade as his father is a woodworker and builder himself. But where others work in brick and mortar, the dedicated student of Seger, Springsteen, and Petty uses human experience as his building blocks, laying foundations deeply rooted in honesty, real experience, and raw emotion.
Growing up in Franklin, Tenn., just miles from Nashville's robust songwriting community, Counts first got a taste of musicality in church. The church's proximity to Music City meant a house band filled with session players and road warriors, giving Counts a front-row seat to learn from some of the most talented working musicians around.
"That was their second gig, and then they were out on the road," he explained. "One guy was out on the road with LeAnn Rimes... he would come in to play in the band on a Sunday morning and he would bring his whole pedal board and some of his road gear, and all the younger players would get to sit there and be like 'What does that do? What is this for?' So they would describe all their gear to us and it was a cool place for me to really learn music."
He first picked up the guitar in middle school, but an assignment in high school gave Counts the chance to test his songwriting chops. Tasked with presenting a passage from the Old Testament in a creative way, he picked a story and decided to turn it into a song.
"The song was just terrible," he conceded. "I was just learning to play a few chords on my guitar so I was sitting in my room and I was just like 'I'm just gonna tell this story how Bruce Springsteen would tell it'. Obviously with less chords, and obviously a lot less cool." But the response from his classmates and teachers had him hooked, giving him the first taste of what it was like to cause a reaction with his words.
After high school, Counts took what some would call a traditional road: majoring in Biochemistry at Lee University, working to become an orthopedic surgeon – for Counts, the medical version of a carpenter, like his dad. Music was still a hobby, keeping him busy playing acoustic shows on campus and playing in the band at church. But the summer after graduation, he was grabbing dinner at Franklin mainstay Puckett's when they announced a songwriting competition.
"It was like a summer-long competition with 24 new writers competing each week on Tuesday night for about 6 or 7 weeks. There would be two winners every week. After that, they would take the group of winners and whittle it down even more over another 2 or 3 weeks until they had a big winner. I think there was a $500 cash prize. My mom and I happened to stumble in there one of the initial Tuesday nights, watched the show, and she convinced me to enter the following week." Where Counts was seeking out indie rockers like John Mayer, his mom was all country, pumping Travis Tritt and Alan Jackson through the car stereo at every chance. So Counts found himself trying to write something she might enjoy.
It worked. Week after week, Counts showed up with a new original song, and won. It was enough to ignite an itch to take a year off from school, sign a publishing deal, and try his hand at songwriting professionally. It wasn't exactly what his parents had in mind for the son they hoped would become a doctor.
"I went in and had the whole conversation with my mom and dad, and convinced my dad to let me try this. I would give it the good college try, do the one year, and if I am not famous after one year I'll go back to medical school. I was naïve thinking that."
Fame didn't come a year later, but after churning out nearly 100 songs, Counts felt he was onto something. He kept at it, and as if from a divine blueprint, he connected with Jimmy Ritchey, the songwriter and producer behind No. 1 hits for Jake Owen. (Counts' girlfriend overheard Ritchey tell a colleague he was looking for new talent. She thought her boyfriend was the perfect candidate.)
"I think I just needed something to ignite my own spirit," he says of the fated meeting. And it was Ritchey who encouraged Counts that his own voice should be the one to deliver his words to the world. Songs that are meticulously constructed, echoing with sincerity, and more forged in modern country music than even Counts realized.
"It kind of morphed after I moved to town and started to see this is where I come from…I think that artists are just a culmination of all the artists they have listened to and somewhere you find you. You're a little bit of this, a dash of this, and then it somehow becomes Robert Counts."
And who Robert Counts is, is an artist all his own. Over the years his path has gone more and more left of center, leading him through challenging times that he's turned into songs that are brutally honest and others that are deceptively subtle. But all that stand in concrete understanding that he holds nothing back.
"I want people to know that it is real. That's the way I hear my life. That's the way like I see something happen, or I experience an emotion through a relationship, or that's how I hear it. I am just going to sit down and play it the straightest way that I can play it."
Performers
Date and Time
Location
Georgia Theatre
215 N. Lumpkin St
Athens, GA 30601