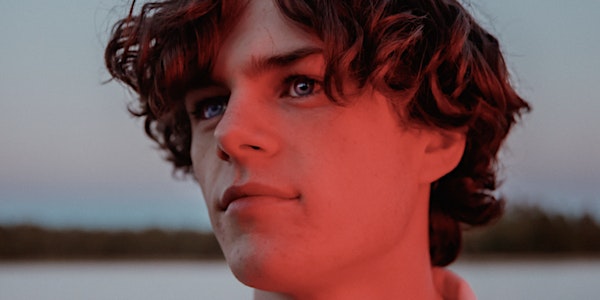 Date and time
Thursday, June 15 · 8 - 11pm EDT.
Location
DC9 Nightclub 1940 9th St NW Washington, DC 20001
Performers
Headliners
More Performers
About this event
3 hours

ALL AGES

Mobile eTicket
Lamorn
FACEBOOK | INSTAGRAM | TWITTER | SPOTIFY
With a sound defined by both the thrill of the future and potent nostalgia, Lamorn defies the boundaries of electronic music. At just 19 years old, Lamorn's musical prowess knows no limits — he's a bright-eyed multi-instrumentalist with the world at his fingertips. Those who seek warmth and exhilaration will find a home within Lamorn's blossoming catalog, a collection of songs marked by radiant melodies and innovative electronic elements. 
 Once Lamorn made his debut in 2019, his captivating, contemporary sound made its way into the hearts of some of the most notable artists in dance music: Lamorn developed a friendship with deadmau5 thanks to tuning into his mau5trap Mondays live stream and submitting a demo for review. After exchanging music with one another, Lamorn submitted a production that moved deadmau5 so much that he decided to sign Lamorn on the spot — this event sparked a professional relationship between the two, resulting in Lamorn's new home with mau5trap. What's more, just before becoming involved with deadmau5 and his imprint, Lamorn made a submission to ATTLAS' remix competition for his single "Half Light" featuring Alisa Xayalith — Lamorn won, landing him a spot on the official remix EP in 2020. To round out the year, Lamorn released an official remix of deadmau5 and Kiesza's hit single "Bridged By A Lightwave." 
 Lamorn enters 2022 with impressive co-signs from industry tastemakers and a steady momentum from 2021 – the story of Lamorn is just beginning.--
Molly Otto
WEBSITE | FACEBOOK | INSTAGRAM | TWITTER | SPOTIFY
Starting her journey as lead guitarist in a rock band, opening for legendary acts like Wolfmother, Alkaline Trio, and Authority Zero, Molly Otto redefines what it means to be a classically "conventional" artist/producer in the world of electronic music. Her sound, encapsulated by plucky guitars, beds of synths, and harmonized melodies, paves a unique path through the genre we know and love.
 Parting ways from the band scene to create her own project at the height of COVID, Molly decided this was her opportunity to create something new. More importantly, this was her chance to do it the way she wanted, with a collection of tracks all written, recorded, produced and mixed by the budding artist herself. Entering the scene for the first time under the alias "Molly Otto" and only just learning how to produce, Molly entered two remix competitions, back to back. The second, a remix for deadmau5's "Nextra" (and Molly's second remix to date) earned her first place recognition by the electronic music legend himself. 
 Following this fast-paced start to her then newly born project, the multi-instrumentalist followed up by writing and performing as a featured vocalist on the Lamorn track "Lonely Light," released under the famed label, mau5trap. 
 Moving forward into 2022, Molly looks forward to creating and releasing music that feels uniquely her and creating a catalog of tracks all her own.