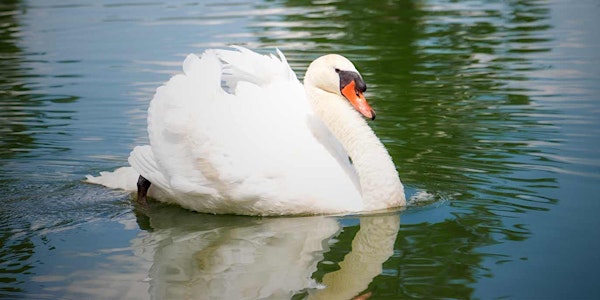 Lakeside Professional Conference | 2022
The Lakeside Professional Conference is BACK and this time we're talkin' Ethics!
When and where
Location
Hope Church, South Hall 8500 Walnut Grove Rd Cordova, TN 38018
About this event
Lakeside will be hosting our annual Professional Conference at Hope Church on October 7th, 2022. This year's Conference will offer (3) free continuing education hours in Ethics.
Lakeside is an approved CE provider with NBCC and we will be applying with NASW as well.
Title
Enacting Justice Through The Exploration of Diversity, Bias, and Our Lived Narratives
Objectives
1. Share the importance of cultural humility in a mental health therapist and 1 result of intentionally deepening cultural humility.
2. Define implicit bias and 1 way that these biases form.
3. Name 1 historical fact about how the construct of race was formed in the United States.
4. Name 1 ethical principle that substantiates the need for a deep understanding of race and its impact on therapists and their clients.
5. Identify 1 culture-bound (U.S. culture) barrier to engagement with clients about race, and 1 way to combat this.
Bio
Archandria Owens, Ph.D.
Licensed Psychologist/Racial Equity Consultant
Dr. Archandria Owens is a trauma-informed licensed psychologist with a passion for the promotion of mental health and wellness for all, but with a particular love for doing this work with underserved populations. She specializes in the treatment of racial trauma, grief and loss, relational concerns, religious and spiritual issues, and family of origin trauma recovery in the counseling that she does within her private practice, The Collective Healing Space. Dr. Owens also works as a racial equity consultant through her consulting business, Owens Psychology, which allows her to provide dynamic and interactive training, needs assessments, and tailored consultation services around issues of race to organizations, churches, and mental health collectives in the communities she serves. Dr. Owens is the founder and curator of Healing Black Narratives, an Instagram-based initiative that provides education, promotes healing, and prioritizes the Black experience making the work that Dr. Owens does more accessible to others.
Agenda:
7:30am Doors Open/Light Breakfast
8:00am Welcome
8:10-9:40am Part One
9:40-10:10am Break
10:10-11:40am Part Two
11:40am Closing Remarks
*Break times subject to change based upon vendor interest
To our Attendees: This conference will be FREE to attendees as always, but please note that those wishing to attend will be charged a $20 entrance fee that WILL BE REFUNDED back to you once you have checked into the conference.
Our event is in-person this year and we will have a limited number of virtual tickets available.
-----------------------------------------------------------------------------------------------
-Vendor Opportunities (For more information and to register to be a vendor, click on "Tickets")
All vendors will be featured in conference referral guide that will be distributed to all attendees via email after the conference.
Lakeside Professional Conference | Fall 2022 | Sponsorship Levels and Vendors
Breakfast Sponsor $1000
Businesses will be able to provide breakfast, speak to the audience, set up a table inside the conference area, raffle off a basket, and have an ad that will run during breaks.
Vendor Booth- inside conference $500
Businesses will be able to set up a table inside the conference area, raffle off a basket, and have an ad that will run during breaks.
Vendor Booth- Atrium $250
Businesses will be able to set up a table outside of the conference (in the church foyer/atrium), raffle off a basket, and have an ad that will run during breaks.
Advertisement/Basket Sponsor $100
Businesses can choose to have an ad featured during the breaks and a basket filled with promotional items to raffle off to the attendees.