Join us at The Shipyards Event Center for a comedy night hosted by Lorain's David Morales! This event is for ages 21+
About this event
Featuring headliner Bill Squire.
VIP Admission includes a buffet dinner with two drink tickets per guest (beer, wine, or house cocktail). Groups must purchase tickets together under the same transaction if they wish to be seated together.
General Admission includes show admission
Cash bar available @ The Shipyards Express Bar
TIMELINE:
6:00pm - doors open for pre-show music by DJ Broken Keys
6:30pm - 7:30pm - VIP buffet dinner will be served
7:30pm - Showtime
1st act - Tim Wolfe
2nd act - Anthony Mayo
3rd act - James Burge Jr
Feature - David Morales
Headliner - Bill Squire
After Party Music until 11pm by DJ Rey
Tickets are non-refundable.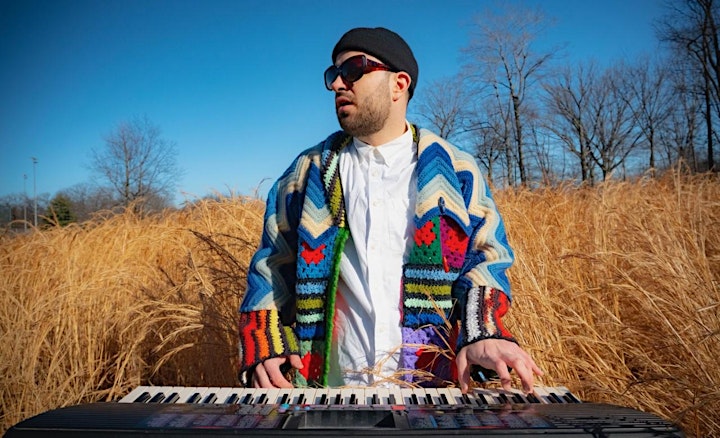 Pre Show Music - DJ Broken Keys
Broken Keys is an experienced DJ, Producer, multi-instrumentalist and vocalist from Cleveland, OH.
 A fixture in the Cleveland Alternative/Electronic/Hip Hop communities for over 10 years, Broken Keys has performed and DJ'd from New York City, Detroit, and Los Angeles to Austin, Houston, and Honolulu. Broken Keys has had music placed on FX television as well as music released on domestic and international record labels.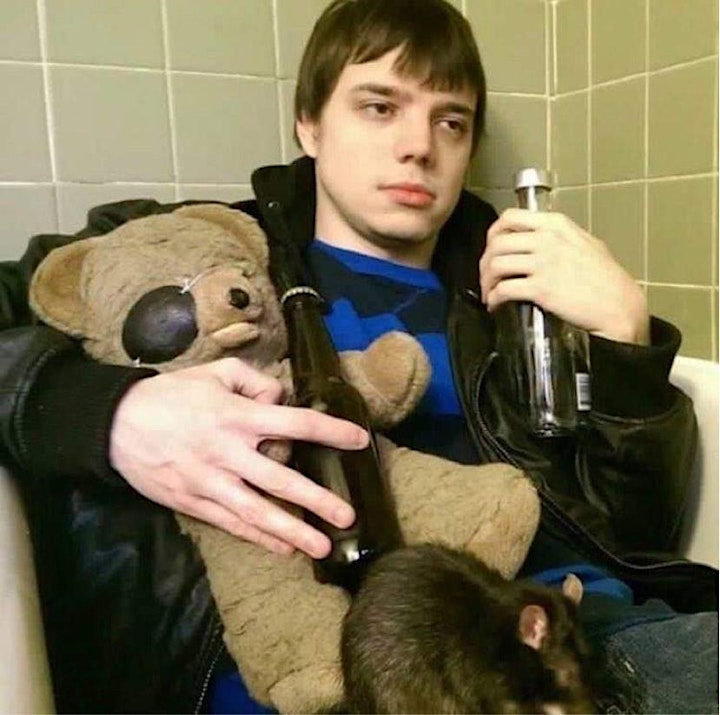 First Act - Tim Wolfe
Winner of the Youngstown Comedy Festival, the Shakers Comedy Contest, the Funny Stop Amateur Contest, and this one dive bar contest where he beat out five sex offenders, Tim Wolfe has been entertaining audiences with his tales of woe for the better part of a decade. From losing his job, his girlfriend, his dignity, and his bunk bed, audiences generally leave Tim's shows feeling much better about their own lives. Simply put: the sadder he is, the funnier he is. And right now he's never been funnier!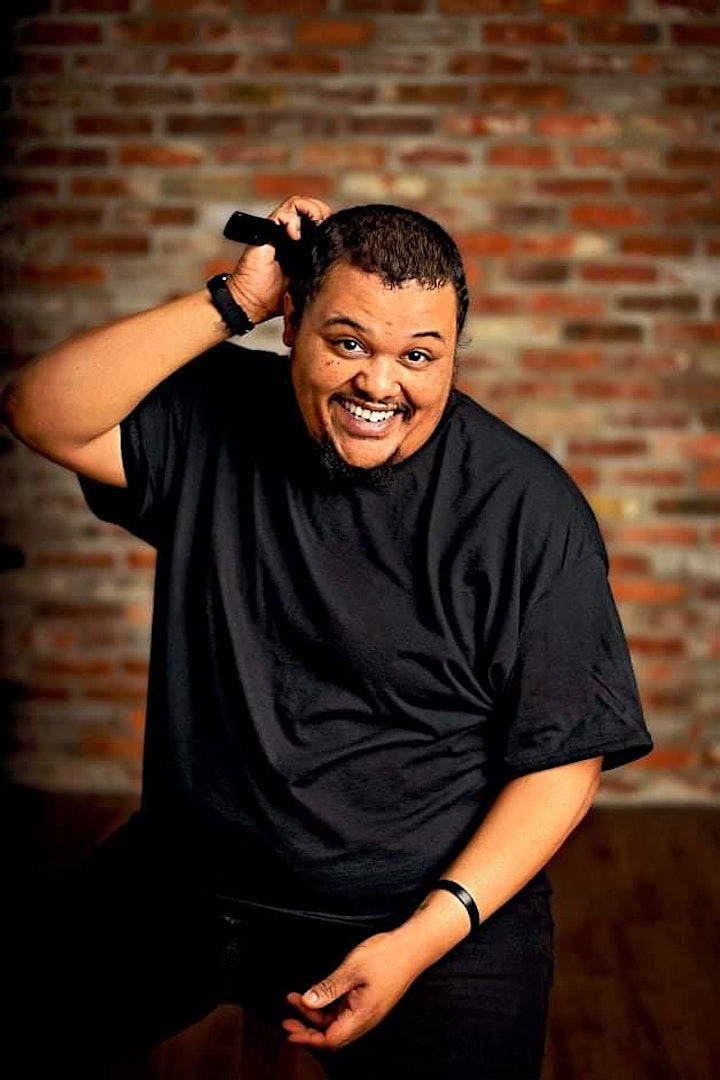 Second Act - Anthony Mayo
As nurse by day and a rising comedy talent by night, Anthony Mayo's quick wit and expert timing have made him a force to be reckoned with on the local Cleveland comedy scene. Winner of multiple Comedy Competitions, Anthony has worked in clubs like the Cleveland Improv, Pickwick and Frolic/ Hilarities and Funny Stop Comedy Club, and the famous Comic Strip Live. Also nominated for Rookie of the year and Best comedian at the Cleveland Comedy Awards. Along with that, has had multiple appearances on the Michael Colyar morning show.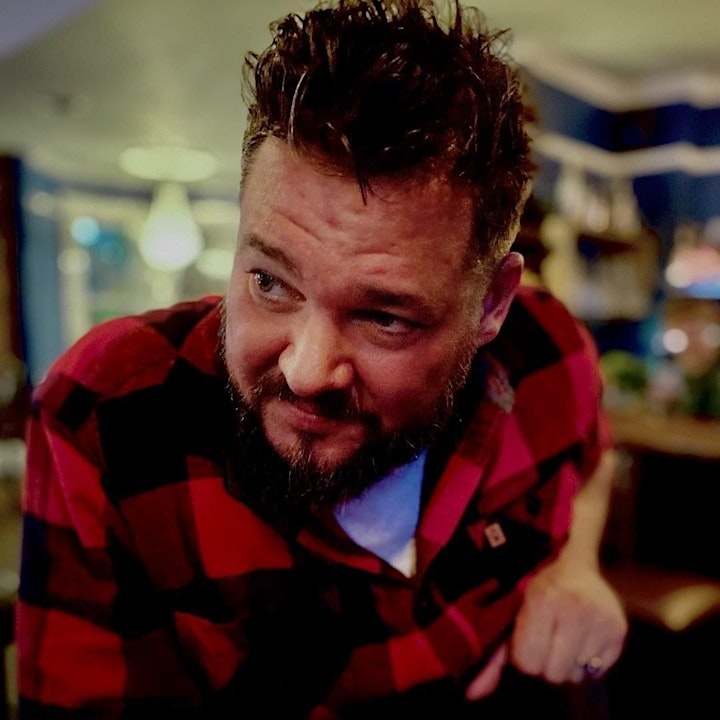 Third Act - James Burge Jr
James Burge Jr is a Lorain County native who's been doing stand up for over a decade. He's done shows with many greats like Sebastian Maniscalco, Colin Quinn and Steve Byrne. He's written jokes for SNL's Colin Jost. His insights and stories are a hilarious blend on innocence and vulgarity. He was once told by a Nun who attended his show, "you made me laugh and now I need to go to confession."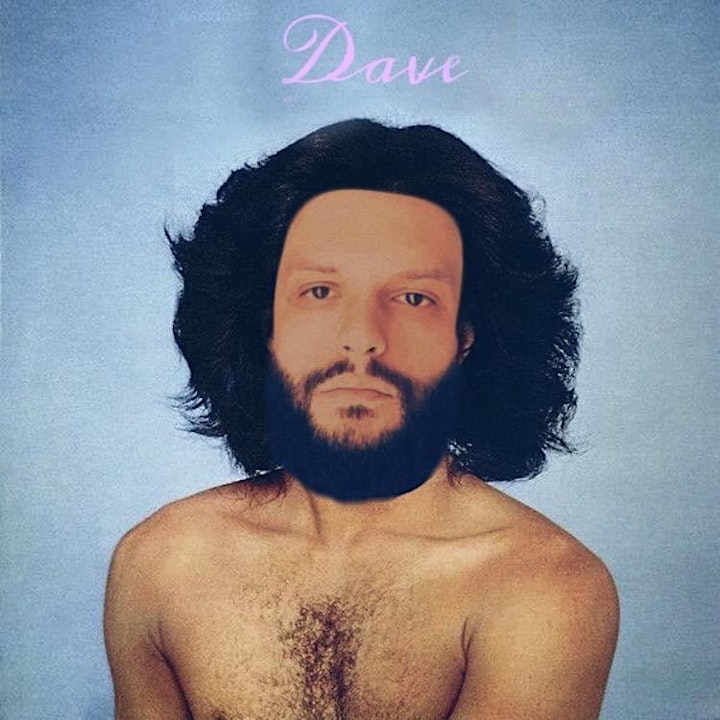 Feature - David Morales
David Morales born in Lorain, Ohio has been in the Cleveland comedy scene for five years. In 2019 voted fourth "Best Male Comic In Cleveland" via Cleveland Scene Magazine Best Of. Performing all over Northeast Ohio, David has established himself producing shows in Downtown Lorain, Ohio. "The King Of BrHosting shows at The Palace Theatre, Uniontown Provisions, Speak Of The Devil and the legendary Grog Shop. With Trips to Chicago, Pittsburgh, Columbus, Charlotte and LA coming in 2022 David is building a foundation, fan base and ready to take over in years to come.
Instagram-DavidMComedy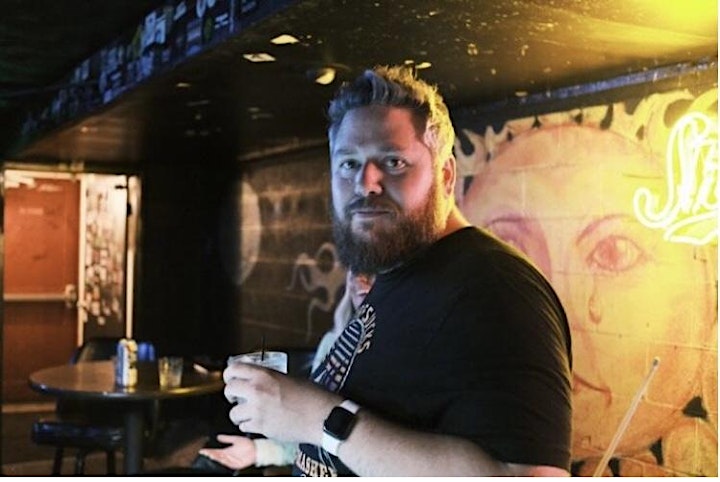 Headliner - Bill Squire
In 2004, at age 22, Bill Squire was just your regular old excommunicated Mormon Missionary trying to find his way through life. Returning from a two-year-long Mormon mission in the Philippines, Bill found his voice on stage traveling the country telling jokes as he relentlessly pursued stage time.
In 2008 Bill recorded and released his debut album Sarcasm Bus independently and has sold thousands of copies. In 2011 Bill teamed up with Slow Mutant Productions and filmed his one-hour comedy special Just Say Your Jokes which has over 37,000 views on YouTube. In 2013, Bill released Crowded, which reached number three on the iTunes comedy charts. He has released five successful comedy albums, his albums have been heard by millions of listeners on streaming services like iTunes, Spotify, and Pandora. His newest release Bam Bam is in collaboration with Helium Comedy Records coming July 23rd, 2021.
Bill has been seen on Comedy Central. He was a regular cast member on the cult favorite YouTube series Man in the Box, starring opposite Cleveland Comedy Legend and Red Lobster regular Mike Polk Jr. He has also appeared on tv shows like Laughs on Fox and Hulu.
Family is a priority for Bill, although his time on the road means a lot to him since 2013 Bill has co-hosted The Alan Cox Show, an afternoon drive talk show on 100.7 WMMS in Cleveland. He has become a part of a larger family of millions of devoted listeners/viewers on iHeartRadio, SiriusXM, Pandora, Spotify, Apple Podcasts, Stitcher.
He also hosts his wildly popular podcast The Bill Squire Show on the iHeartRadio network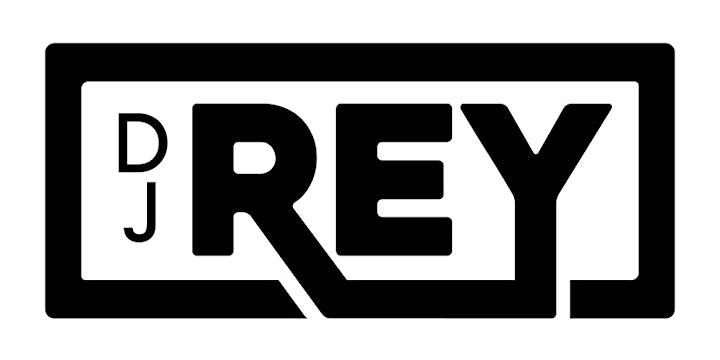 After Party Music - DJ Rey
Your mother's favorite DJ! From Lorain, Ohio. DJ Rey has been bringing the flavor to your ear! Available for birthdays, special events, anything you need to pump up the jams and bust a move. Reach out at info@djreysocial.com