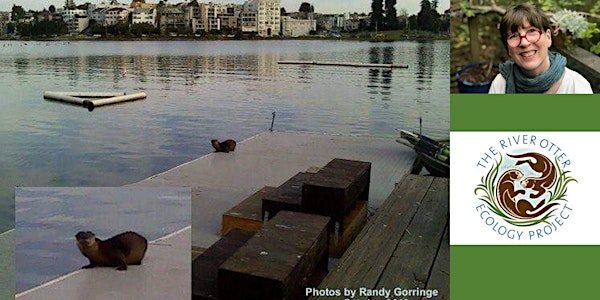 Lakeside Chat #23 - The River Otter Ecology Project with Megan Isadore
Will we see river otters return to Lake Merritt? Join us as Megan Isadore presents "Supporting Conservation, One Otter Sighting at a Time."
About this event
In the words of Megan Isadore, co-founder and Executive Director of River Otter Ecology Project (ROEP): "River otters were historically present all over the Bay Area, but were extirpated from large parts of the Bay by the late nineteenth and early twentieth century. When we began our project, agency range maps for River Otters indicated they were absent from most of that area. We saw a data gap and began a community science effort called Otter Spotter to update the range map, raise awareness of otters and their connection to healthy watersheds, and educate the public on the importance of healthy watersheds.
This is our story: what we did, why it matters, who pays attention to where river otters are found now. We'll show lots of great video from our camera trapping project, talk natural history, and leave you with a better understanding of who lives in our shared watersheds. And … otters!"
Megan was awarded Bay Nature's 2022 Local Hero Award for environmental education for her achievements.
Megan Isadore Bio
Megan is co-founder and Executive Director of River Otter Ecology Project (ROEP) and Deputy Continental Coordinator for the IUCN/SSC (International Union for the Conservation of Nature/Species Survival Commission) Otter Specialist Group. Prior to founding ROEP, she worked for many years on endangered coho salmon recovery projects in Lagunitas Creek, learning watershed ecology along the way. Other interests include painting, sketchbooking, and travel.