Improve your swim technique with certified USA SWIMMING and USA TRIATHLON coaches from 4 STAR ENDURANCE!
About this event
2021 NOVEMBER + DECEMBER SEASON OPEN FOR REGISTRATION!
NEW UNLIMITED SWIM OPTION NOW AVAILABLE!
THESE PROGRAM ARE OPEN TO THE GENERAL PUBLIC!
LAKESHORE SPORT & FITNESS (LSF) MEMBERS - select "TICKETS" then click on "ENTER PROMO CODE" to use code "lakeshore" for your additional members-only discount!
Other clubs and charity partners please contact us at COACH@4STARENDURANCE.COM to inquire about additional group discounts that may be available before signing up!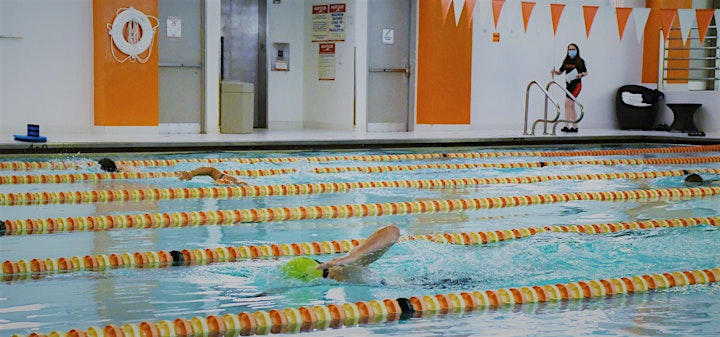 SWIM TECHNIQUE CLASS (MONDAYS) + SPLASH & DASH CHALLENGE (WEDNESDAYS)
Training for a triathlon or want to become a triathlete? Join our weekly 60-minute SWIM TECHNIQUE classes and/or our weekly SPLASH & DASH CHALLENGE to get ready for an Indoor Triathlon, the Chicago Triathlon, a full Ironman, or just to learn how to improve your freestyle swim technique! Open to all ages & ability levels, these programs are led by some of Chicago's top USA TRIATHLON (USAT) and US MASTERS SWIMMING (USMS) certified coaches, including the head coach of 4 STAR ENDURANCE, Coach Chris (4starendurance.com/coach-chris) and feature a fun, all-inclusive community of athletes from beginners to Ironman finishers and even national championship qualifiers!
TRIATHLON FREESTYLE "SWIM TECHNIQUE" CLASSES
The SWIM TECHNIQUE classes are weekly 60-minute technique-focused swim training sessions designed for adults of all ability levels, with a primary focus on FREESTYLE swim technique. Each class will feature at least 3-6 different swim lanes divided by ability level and will typically complete up to the following distances on any given week, but may vary based on skills and drills:
LEARN TO SWIM (6:30pm class only) - up to 1,500 yds
BEGINNER - up to 1,600yds
INTERMEDIATE - up to 2,000 yds
ADVANCED - up to 2,500 yds
"SCARYFAST" - up to 3,000+ yds
We have two classes every Monday night at 5:30pm and 6:30pm - feel free to attend whichever class works best for your schedule as our coaches are experienced at adapting both classes to the participants who attend on any given night.
MONDAYS 5:30pm - SWIM TECHNIQUE II (ALL ABILITY LEVELS)
Our 5:30pm class is open to all ability levels from beginner to advanced, swimming about 1,600-3,000 yards on average. For the best experience, we expect most swimmers in this class to be able to comfortably swim 100 yards non-stop.
MONDAYS 6:30pm - SWIM TECHNIQUE I (BEGINNER FRIENDLY)
If you're not quite there yet, or simply want a fresh start on breathing skills & basic freestyle technique, consider starting with our 6:30pm class that will also feature at least one swim lane dedicated to true first-timers with lower volume of about 1,200-1,500 yards per class in a dedicated "Learn to Swim" lane. This lane will feature a progressive 4-week development program to help you learn the basics and build confidence to "graduate up" to higher volume swimming. Advanced athletes are still welcome to attend either class, as both classes will feature lanes and workouts tailored to a wide range of ability levels!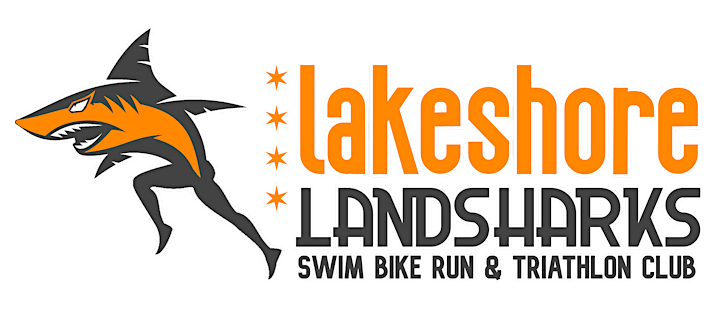 NEW: Optionally, sign up for our "LANDSHARK UNLIMITED" package to enjoy up to two weekly workouts - SWIM TECHNIQUE (Mondays) + SPLASH & DASH (Wednesdays) for a reduced monthly rate!
SPLASH & DASH CHALLENGE (Wednesdays) - presented by LAKESHORE LANDSHARKS
Join in our weekly SPLASH & DASH CHALLENGE "racing nights" - presented by the LAKESHORE LANDSHARKS triathlon club! These workouts include a TIMED pool swim + SELF-TIMED run (treadmill or indoor track), as well as an optional mini stroke technique "cooldown class" every Wednesday! These fun events are like a mini indoor tri (without the bike) and include progressively building MONTHLY ROTATING CHALLENGES that may feature up to ~30 minutes of swimming followed by up to ~30 minutes of running (on average), such as:
Swims: 4x 100m /10min / 400m+200m / 800m
Runs: 1-mile / 20min / 2-mile / 5k
Each month of SPLASH & DASH will feature a monthly leaderboard and prizes (for the top athletes and most improved) as well as monthly swag if you "earn your stars" by completing all four monthly challenges!
STARTS WEDNESDAY, NOVEMBER 3rd - simply pick your wave start time and come ready to race!
Wednesdays 5:30pm - "SPLASH & DASH" (SWIM+RUN) - WAVE 1
Wednesdays 6:00pm - "SPLASH & DASH" (SWIM+RUN) - WAVE 2
Wednesdays 6:30pm - "SPLASH & DASH" (SWIM+RUN) - WAVE 3
Wednesdays 7:00pm - STROKE TECHNIQUE "COOLDOWN CLASS" (30min)
NOTE: Similar to indoor triathlons, please arrive early to get set up and ready to race! Each swim wave will include at least 5-10 minutes of warmup time between waves. Transitions between swim and run will be 10 minutes. Run timing may be self-timed with option to use treadmill or the indoor track.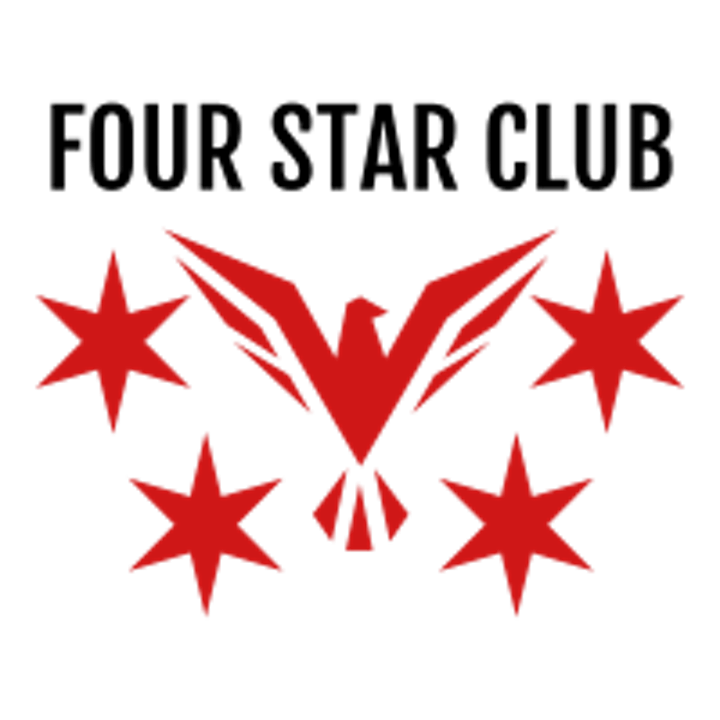 PARTNER CLUB DISCOUNTS AVAILABLE ! Are you a member of one of our charity & partner organizations such as 4 STAR ENDURANCE, CHICAGO TRI CLUB (CTC), TEAM TO END AIDS (T2), WELL-FIT, VISION QUEST, or the LAKESHORE LANDSHARKS club? If so, please contact us at COACH@4STARENDURANCE.COM with your membership affiliation and we'll send you a special members-only discount code!
4STAR CARES - THE 4% BACK PLEDGE
At least 4% of all proceeds from 4 STAR ENDURANCE programs are donated back to local endurance sports charity partners and programs. We also encourage all of our athletes and coaches to be "four star citizen athletes" and give or volunteer back to the community however you can every year! Learn more about how you can give back or get more involved at www.4starendurance.com/charity
4 STAR ATHLETE CLUB: Make no small plans... dream big!
Consider joining our 4 STAR ATHLETE CLUB for a complete TrainingPeaks PREMIUM training program upgrade and a special discount code to save up to 20% off this training program + receive additional VIP perks to help you PLAN. TEST. LEARN. INSPIRE! Join today at http://www.4starendurance.com/club
If you have any questions or concerns, please don't hesitate to contact us at COACH@LANDSHARKTRIATHLON.COM

#SPACEISTHENEWSAFE.... SAFETY IS OUR PRIORITY!
In order to provide a safe & fun training environment, expect mask wearing (except actually when swimming - that would be tough!) and social distancing based on local guidelines. LSF has one of the largest and spacious facilities, complete with HEP Air Filter systems with MERV-13 filters, masks required throughout the facility (whenever required by local guidelines), and many other safety measures in place. You'll also enjoy training in one of Chicago's largest 8-lane indoor lap swimming pools with safe social distancing and "Return to Sport" best practices as outlined by the CDC, USA TRIATHLON, and US MASTERS SWIMMING.
Learn more at:
ADDITIONAL NOTES & INFO:
Masks are currently required at all times in club (subject to change based on local guidelines). Must sign COVID WAIVER when you enter facility for first time - so please be ready to use phone to take photo of QR code for link to complete a "contactless" waiver on your phone - or see link above.
POOL INFORMATION
Pool located on lowest level (B5). Maintain social distancing when stopping at end of lanes whenever lane sharing with a partner. Must wear mask on pool deck (when not actively swimming), so we recommend bringing 2 masks in case one gets wet! Locker rooms available on level B2 (Men's lockers require you to bring your own lock, Women's lockers can request key card available from front desk when you check in). Additional showers & restroom available off the pool deck on level B5 (2 showers per gendered restroom) - so if you don't want to use the main locker rooms on level B2 simply come directly to the pool deck and you can change in the restrooms off the pool deck area. Towels provided on pool deck and in locker rooms. Please shower to rinse off before entering pool. Leave shower curtains open for disinfecting (see posted instructions in-club). Shower curtain closed means shower was disinfected by staff.
Organizer of LAKESHORE SWIM TECHNIQUE + LANDSHARK SPLASH & DASH (Nov-Dec 2021 Season)