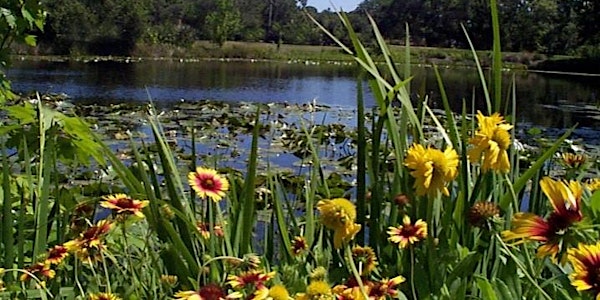 Lakes & Ponds Education Day and Arbor Day Celebration (In-Person)
Event Information
Location
Brooker Creek Preserve Environmental Education Center
3940 Keystone Rd
Tarpon Springs, FL 34688
Pinellas County is pleased to announce this fun and educational event.
About this event
This free workshop is intended for all citizens interested in the health and management of our water resources and green spaces. There will be special focus on maintaining and managing stormwater ponds.
It will be an opportunity to share information, to gain useful management tips, and to learn more about the efforts of similar organizations.
The event will be held in trade show format with featured presentations. Attendees will be able to mingle among the displays from government, environmental, and private organizations. We invite you to bring a specimen or a high quality photo of a plant you would like to have identified (please bring specimen in a Ziploc bag with water from the pond).
This event is a great opportunity to learn about Best Management Practices in and around Florida lakes and ponds. At the conclusion of the event, there will be a giveaway of FREE native aquatic plants, wildflowers and trees. Please bring your grocery bags to transport your plants. We will also have other fun raffle items throughout the event!
This event is available for in-person attendees as well as virtually through Zoom. If you would like to attend virtually, please register at: https://www.eventbrite.com/e/300038000737
Date and time
Location
Brooker Creek Preserve Environmental Education Center
3940 Keystone Rd
Tarpon Springs, FL 34688