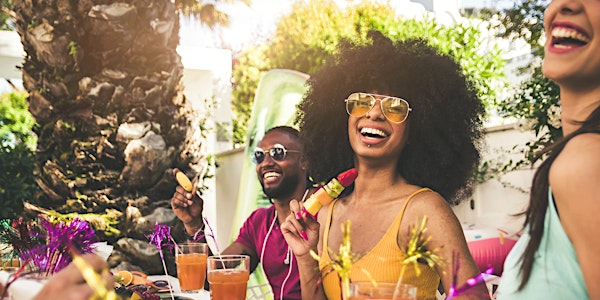 LAKEFEST OAKLAND 2022
ENTER TO WIN! $10K IN CASH & PRIZES Automatically Entered w/FREE RSVP.
When and where
Location
Lake Merritt Oakland 555 Bellevue Oakland, CA 94607
About this event
NO PURCHASE NECESSARY - 21+ ONLY
It's the LAKEFEST OAKLAND $10,000 Cash & Prize Giveaway, and your chance to Win $2,000 Cash Money plus Awesome Prizes including Gift Cards from over 50 local stores and restaurants!
In 2018, Lakefest Oakland debuted as Northern California's newest daytime summer festival with an emphasis on celebrating community and culture. This wonderfully diverse summertime gala adorns the nature-rich three mile shoreline of Lake Merritt in the city of Oakland and has quickly become one of the Bay Area's most highly anticipated outdoor events attracting over 15,000 attendees in 2019.
More than just a beautiful day at The Lake, this family-friendly, free event is wholly community-driven bringing together the city's vast range of artists, musicians, retailers and non-profits featuring over 100 vendors, a massive Kids Fun Zone, Tech Pavilion, Outdoor Beer Garden and, of course, Amazing Food.
The Kids Fun Zone is one of the festivals most popular family attractions featuring bounce houses, jumbo-sized kid games including Connect Four, Jenga, Mega Size Outdoor Bowling and much more! You can play by the rules or make up your own. The only house rules here: enjoy and be safe! It's loads of free fun for the entire family!
The Tech Pavilion includes video game stations and features a showcase of the latest advances in gaming technologies. Experience 3D virtual worlds and discover the cyberspace of the future with VR Gaming.
The Outdoor Beer Garden is a cool, refreshing stop for the 21 and up. Choose from a wide variety of craft beers, local brewers or simply stick with your tried-and-true favorites and enjoy with friends and family.
The Artisan Marketplace is your chance to discover treasures at every turn and support local craftspeople, artists and entrepreneurs. Discover everything from handmade Maasai jewelry to locally manufactured natural cosmetics, or immerse yourself in a world of women's fashion at one of the many hidden gems on Boutique Row.
Warning: With an absolutely spectacular selection of Food Vendors, it may be a challenge not to overindulge. Lakefest Oakland has gathered the finest restauranteurs, cooks and pastry chefs Northern California has to offer. Whether you crave some down-home backyard barbecue, or your feeling a little adventurous and wish to expand your pallet by trying something new, Lakefest has it all! With a tremendous variety of American, ethnic and fusion cuisine, homemade sweets & special treats, festival-goers are bound to find themselves overwhelmed by the countless mouth-watering options. Consider yourself warned!
Heading into Summer 2022, Lakefest is projected to top its previous attendance of 15,000 as hundreds of eager vendors and restaurants are already jockeying for premium exhibition spaces. Attendees, vendors and prospective sponsors can find more information at LakefestOakland.com.