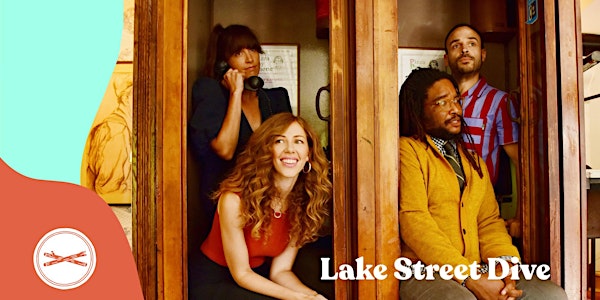 LAKE STREET DIVE + MONOPHONICS - 9/22 Treefort Main Stage
Treefort Music Fest Presents
Performers
Lake Street Dive
Monophonics, Sofía Valdés, Aka Belle
Location
1201 W Grove St
1201 West Grove Street
Boise, ID 83702
Lake Street Dive to headline Treefort Main Stage on the first night of Treefort Music Fest 9 on September 22nd.
About this event
Treefort Music Fest Presents
Lake Street Dive
Monophonics, Sofía Valdés, Aka Belle
Wednesday, September 22nd
at Treefort Main Stage (1201 W Grove St)
as part of Treefort Music Fest
ALL AGES (full bar for those 21+ with legal ID)
Main Stage tickets are $50 in advance
Treefort 5-day and 1-day pass holders get FREE entry to Treefort Main Stage events.
#treefort9 | September 22 - 26, 2021
TREEFORT HEALTH PLEDGE:
We ask that you not attend if any of the following is true for you or anyone in your party:
Within 14 days before attending the festival you have tested positive, or been exposed to someone who has tested positive for, COVID-19;
Within 48 hours prior to attending the festival, you have experienced symptoms of COVID-19 (e.g., a fever of 100.4F or higher, cough, shortness of breath or difficulty breathing, chills, repeated shaking muscle pain/achiness, headache, sore throat, loss of taste or smell, nasal congestion, runny nose, vomiting, diarrhea, fatigue or any other symptoms associated with COVID-19 identified by the Centers for Disease Control and Prevention);
Within 14 days prior to attending the festival, you have traveled to any international territory identified by federal or applicable state or local governments as being subject to travel or quarantine advisories due to COVID-19.