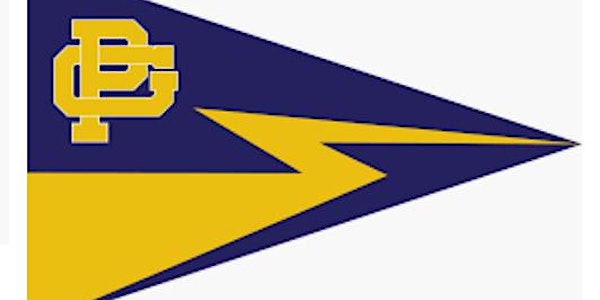 Lake St. Clair Fall Classic Fleet Race Regatta Tier 3
Lake St. Clair Fall Classic Fleet Race Regatta Tier 3 Grosse Pointe South hosting at Grosse Pointe Yacht Club
When and where
Location
Grosse Poine Yacht Club 788 Lake Shore Drive Grosse Pointe Shores, MI 48236
About this event
This event is open to MISSA area high schools only. Sailors must be listed on the school roster that they are representing. GPYC has 18 boats and teams will be added in the order that they signed up on Eventbrite. The host can obtain additional boats from a neighboring yacht club to a limit. Please sign up early to ensure your school has a team or the desired number of teams.
The cost to register is $120 per team of four sailors, with $30 per additional sailor and a maximum of 8 sailors per team.
The deadline for ALL registrations is Monday September 30, 2019 at 5:00PM EDT. All registrations must occur through this Eventbrite posting, and the names of sailors sailing on the team must be provided at time of payment.
Check in for the event is Saturday October 5, 2019 at 8:30AM EDT at the event venue.
For questions, please contact the regatta chairperson:
Gretchen Carron
Email: gc@uznis.com
Phone: (313) 418-0035