Are you looking to help out your community? Prepare and deliver lunches and hygiene kits to the unsheltered and hungry around Lake Merritt!
About this event
Lake Lunches is a food ministry of Lake Merritt United Methodist Church. Serving 120 lunches twice a week to the hungry and unsheltered no questions asked in the areas surrounding Lake Merritt. We also provide a selection of toiletries. Volunteers are needed to assist in preparing & packing lunches and walking the lake area near by to distribute the meals. The lunches and toiletries are delivered on Tuesdays and Thursdays using three wagons pulled by volunteers. Our delivery route takes about an hour and is approximately 1.5 miles roundtrip. Wear comfortable clothing and walking shoes. An experienced volunteer will guide you.
We are take extra precautions in light of the COVID-19 spread and are proceeding with services to the unsheltered who rely on these meals twice a week. We have consolidated our meal prep time to Mondays and have set up our stations to incorporate the recommended physically distancing.
Mondays weekly - 2-4 pm: Lunch preparation, 8 volunteers needed
Tuesdays and Thursdays weekly - 11:30 am-1:30 pm: Lake Walk Lunch distribution, 3 volunteers needed
Tuesdays: 1:00-2:00 pm : Curbside Lunch distribution - 2 volunteers needed (Cantonese speaking helpful but not required) - These meals are prepared by East Lake United for Justice Food Relief Effort in the church kitchen!
Food resources are generously sourced through donations, EUJ, and through our partnership with Alameda County Community Food Bank.
Check out our other programs at lakemerrittumc.org/food-programs/
~~~~~~~~~~~~~~~~~~~~~~~~~~~~~~~~~~~~~~~~~~~~~~~~~~~~~~~~~~~
More ways to help!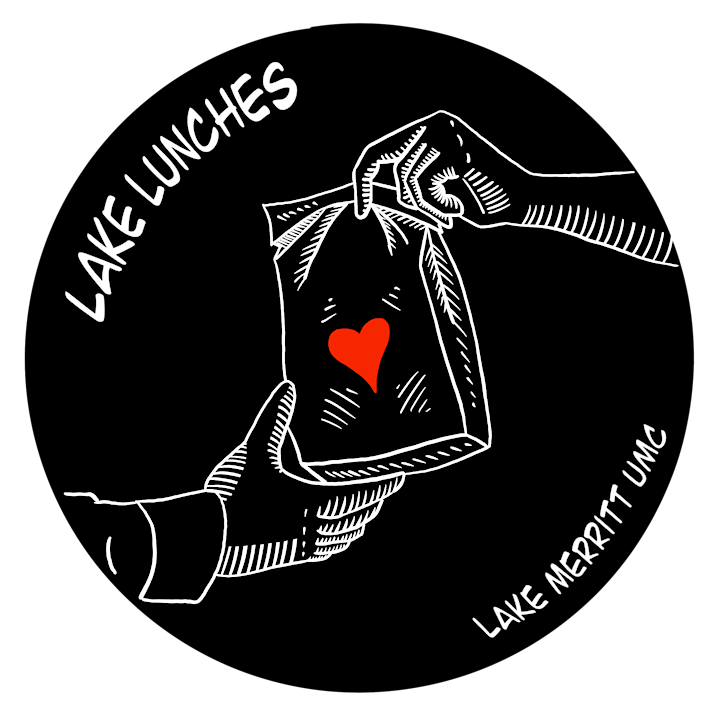 Organizer of Lake Lunches
LMUMC Connectional Ministries envisions and implements programs that connect LMUMC with individuals who identify as part of the church community and those beyond who desire to be in service to those in our shared community. Programs include the monthly Food Pantry distribution, a Food Pantry Partnership twice a month with Laney College, Lake Lunches (lakeside lunch distribution program) twice a week, and most recently Feasting with Friends, a weekly dinner program for the unsheltered in partnership with Housing Consortium of the East Bay.