About this Event
FOR SPONSORSHIPS, SINGLE REGISTRATIONS, BALL DROP OR LUNCH/DINNER ONLY - CLICK REGISTER AND SELECT INDIVIDUAL
INDIVIDUALS PLAYING AS A TEAM , TEAM LEADER - CLICK REGISTER AND SELECT TEAM . You will be provided a link to email to your teammates to join your team.
Questions or need assistance? Contact Chandra Gruber 810-216-1675 or CGruber2@primehealthcare.com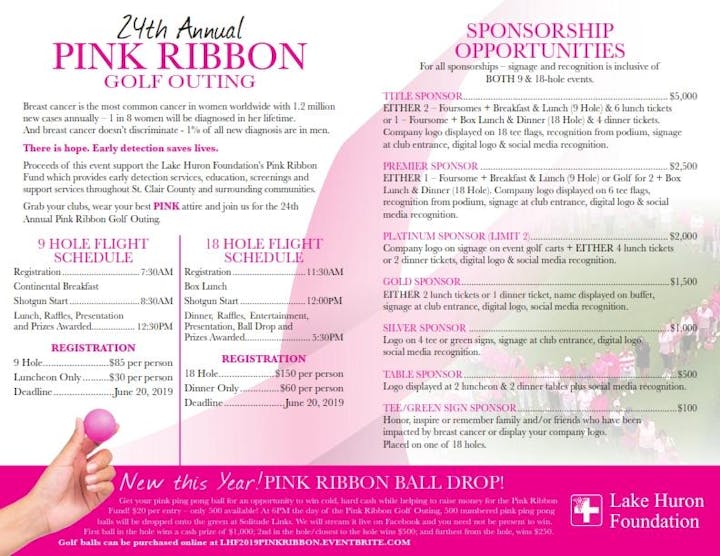 Breast cancer is the most common cancer in women worldwide with 1.2 million new cases annually – 1 in 8 women will be diagnosed in her lifetime. And breast cancer doesn't discriminate - 1% of all new diagnosis are in men.
There is hope. Early detection saves lives.
Proceeds of this event support the Lake Huron Foundation's Pink Ribbon Fund which provides early detection services, education, screenings and support services throughout St. Clair County and surrounding communities.