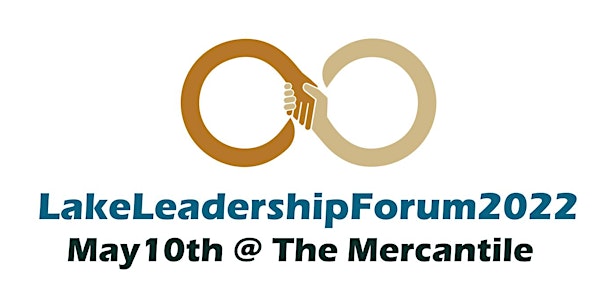 Lake Forum 2022: What's Next?
Lake Forum 2022: What's next?
When and where
Location
The Mercantile 4350 Thomas Drive Lakeport, CA 95453
About this event
The Lake Leadership Forum is back!
This year's event will focus on the future of Lake County. We have invited a lineup of guest speakers that will share their thoughts, ideas, and projects to inspire innovation in our very important industries of agriculture and tourism – especially where they intersect.
Partnerships, collaboration and entrepreneurs will be featured with presentations about community initiatives and opportunities that are generating economic momentum in the county.
Christian Ahlmann, president of Six Sigma Ranch and Winery, will moderate a panel discussing the impacts of the pandemic on local agriculture and tourism. Participants include Joy Merrilees, vice president of production for Shannon Ridge Family of Wines, Melinda Price, owner of Peace and Plenty Farm, growers of organic saffron, Lianne Campodonico, owner of Campodonico Olive Farm, and Kendall Fults, owner of Fults Family Vineyards. They will share insights about reducing the negative effects of Covid, the surprising lessons learned and what they will do in the future as the pandemic slows.
Alicia Russell, vice president of communications and outreach for the Lake County Cannabis Alliance, will share the most recent trends in the cannabis industry, land values and cannabis-friendly tourism initiatives.
Speakers will demonstrate the entrepreneurial spirit of Lake County through presentations by Catherine Reese, owner of Reese Ranch Retreat and 2021 winner of the 1Team1Dream business competition, and Kejhana Taylor, an alumnus of the LCCC's inaugural youth mentorship program. Matthew Metcalf, food and beverage manager of the Greenview Restaurant and student employees Samantha Marler and Amber Jones, will outline their training programs.
Kamlin Fasano, organization lead for the Blue Zones Project-Lake County, will discuss the countywide effort to inspire a healthy lifestyle.
The presenting organizations represent people from all over Lake County who love our community and want to see it prosper. You are invited to participate in this leadership forum and connect with like-minded citizens.