COVID-19 Vaccine Clinic Lake Chelan Valley Residents AGES 18 and Older.
About this Event
**READ ALL INSTRUCTIONS, BEFORE REGISTERING**
Do these things.....
Register for your 1st Moderna vaccination.
PRINT your "ticket"! Printing your ticket will show you when your 2nd dose is scheduled. ALL 2nd doses will be automatically scheduled 28 days from the 1st dose, at the same time!
Lake Chelan Health can guarantee only the scheduled second dose date. If you cannot attend the second dose date, you must make your own arrangements to find your second dose of Moderna.
Print out the Patient Information Packet on this page. CLICK HERE
Do NOT arrive, if you feel ill.
Wear a mask!
Wear clothing, so that your upper arm can be exposed.
Following all these instructions will ensure the drive thru line moves smoothly and efficiently as possible.
Your 1st dose will be on...
April 17th, and your 2nd dose will be on May 15th, at the same time!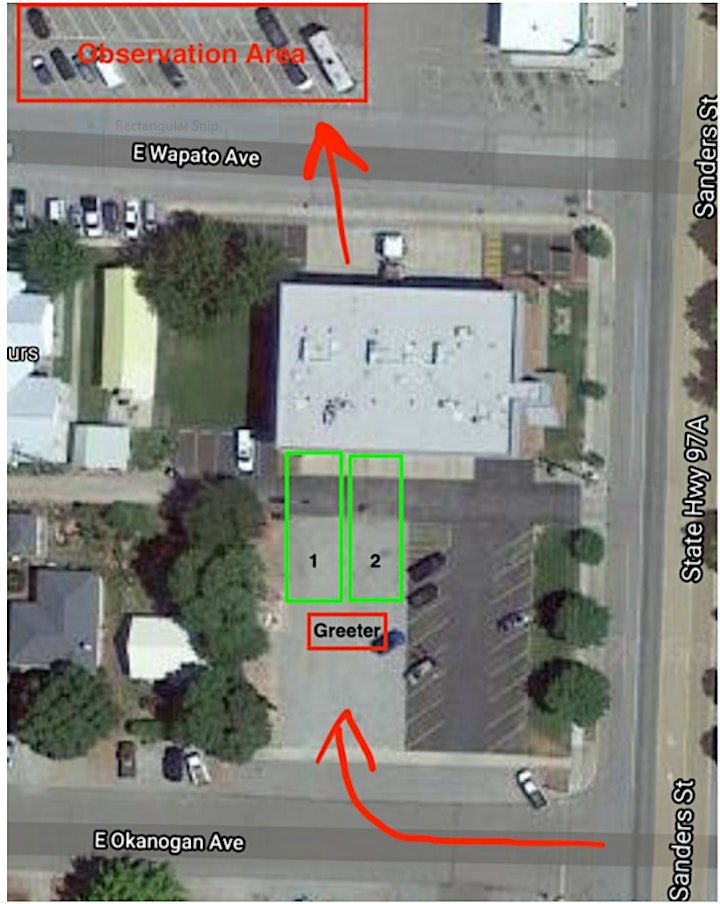 Moderna Vaccination Resources
**LEA TODAS LAS INSTRUCCIONES, ANTES DE REGISTRARSE**
Haga las siguientes cosas.....
1. Regístrese para su primera vacuna de Moderna.
2. ¡IMPRIMA su "boleto"! La impresión de su entrada le mostrará cuándo está programada su segunda dosis. TODAS las 2ª dosis se programarán automáticamente 28 días a partir de la 1ª dosis, al mismo tiempo! 3. Imprima el paquete de información del paciente en esta página. HAGA CLIC AQUI
4. NO venga, si se siente enfermo/a.
5. ¡Use una máscara!
6. Use ropa para que la parte superior del brazo pueda estar expuesta.
Siguiendo todas estas instrucciones se asegurará de que la línea de conducción se mueva sin problemas y eficientemente como sea posible.
Su 1ª dosis será el...
17 de Abril, y su 2ª dosis será el 15 de Mayo, a la misma hora!
Información del paciente / Paquete de registro - HAGA CLIC AQUI
1. Imprima el paquete
2. Complete las primeras 4 páginas
3. Firme la parte inferior de la página 4
4. Lleve las primeras 4 páginas con usted a la clínica drive-thru (permanece en su carro durante la clínica)