Description
Results -
1 lap https://drive.google.com/file/d/0B_szPa_jVjNxdjdLVUZHMGxjVThUdnFBU1pjam80VUJpRl9N/view
2 laps https://drive.google.com/file/d/0B_szPa_jVjNxYm1tR2J4RUtOSmtTc25YN09lZXo3UzI3OTFV/view
UPDATE---- Start finish area will be near the tennis courts south of the lake.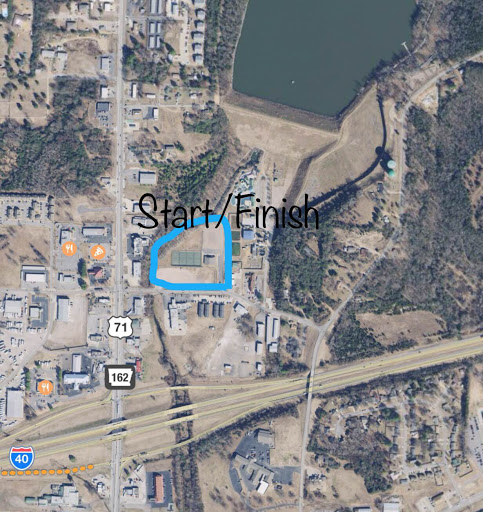 Runners can choose from the 3.8 mile (1 lap) or 7.6 mile (2 laps) races. Race will start in the parking lot located near the tennis courts at 9:00 AM. You can sign up morning of race starting at 8:00 AM. There will be a waiver that all entrants must sign morning of the race. Races will be timed. Overall Male and Female awards will be given for both races. Donations will be accepted race morning. Donations go towards trail improvements. (Check out the improvements from last year! Thank you to the volunteers that constructed the new bridge.)
Race Details:
The run will take place on the Lake Alma Trail. The trail is primarily single track with some road width sections. The direction will be Clockwise for both races. There are 3 places where the trail splits and comes back together utilizing either a lower trail or upper trail. The appropriate trail will be marked for race day. (Race will use Upper/Lower/Lower)
7.6 mile race cutoff: A cutoff will be enforced on the first lap of this race. Those runners that wish to complete two laps will need to finish the first lap in under 1.5 hours. (10:30 a.m.)
Regarding Aid stations:
There will be no aid station for the 3.8 mile race. It is encouraged that you bring your own water bottle or hydration system (camelback, belt, etc.) There will be one aid station near the start of the second lap for those running 2 laps. There will also be aid at the finish line for both races.
Inclement Weather Policy:
The race organizers may cancel this event if they determine that driving conditions or trail conditions are unsafe for runners or volunteers. In the event of a cancellation, an email will be sent out to registered participants, this registration page will be updated to reflect the cancellation and we will post on Lake Alma Trail facebook page.
Thank You:

2015 race was a success. Here are some photos from last years race. (Thanks Jacob!)
Here are the results from last years race.
1 Lap Results
https://docs.google.com/…/1kxpYE0qMkzMoVbDBO7N35OeHi2…/edit…