Description
Presented by THE HUDSON VALLEY YA SOCIETY
Monthly literary gatherings for ages 12 - Adult
RSVP Requested
National Book Award finalist and New York Times bestselling author Laini Taylor of the Daughter of Smoke & Bone trilogy presents her new epic fantasy STRANGE THE DREAMER.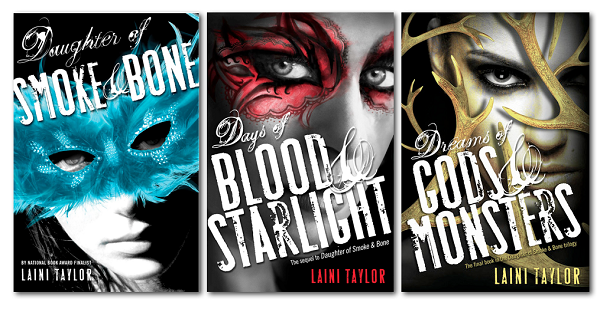 The dream chooses the dreamer, not the other way around--and Lazlo Strange, war orphan and junior librarian, has always feared that his dream chose poorly. Since he was five years old he's been obsessed with the mythic lost city of Weep, but it would take someone bolder than he to cross half the world in search of it. Then a stunning opportunity presents itself, in the person of a hero called the Godslayer and a band of legendary warriors, and he has to seize his chance to lose his dream forever.
What happened in Weep two hundred years ago to cut it off from the rest of the world? What exactly did the Godslayer slay that went by the name of god? And what is the mysterious problem he now seeks help in solving?
Laini Taylor is the New York Times bestselling author and a National Book Award finalist. She is the author of the global sensation the Daughter of Smoke & Bone trilogy: Daughter of Smoke & Bone, Days of Blood & Starlight, and Dreams of Gods & Monsters, and the companion e-novella, Night of Cake & Puppets. She is also the author of the Dreamdark books Blackbringer and Silksinger, and the highly acclaimed Lips Touch: Three Times

New York Times bestselling author Victoria Schwab will present the third book in her Shades of Magic series - A CONJURING OF LIGHT
Witness the fate of beloved heroes and notorious foes in the heart-stopping conclusion to V.E. Schwab's New York Times bestselling Shades of Magic trilogy.
As darkness sweeps the Maresh Empire, the once precarious balance of power among the four Londons has reached its breaking point.
Victoria (V.E.) Schwab is the product of a British mother, a Beverly Hills father, and a southern upbringing. Because of this, she has been known to say "tom-ah-toes", "like", and "y'all". She also suffers from a wicked case of wanderlust, made worse by the fact that wandering is a good way to stir up stories. When she's not haunting Paris streets or trudging up English hillsides, she's usually tucked in the corner of a coffee shop, dreaming up monsters.