Description
LaiMeetup High-end Technology Forum
Here comes LaiMeetup again!
This time, we invited Mr Neeraj Agrawal ---- the Engineering Manager from Quora, who will introduce the evolutionary history of Quora Feed and discuss how to use machine learning knowledge to optimize Quora Feed.
To reserve your seat, please fill out the registration form : Registration Form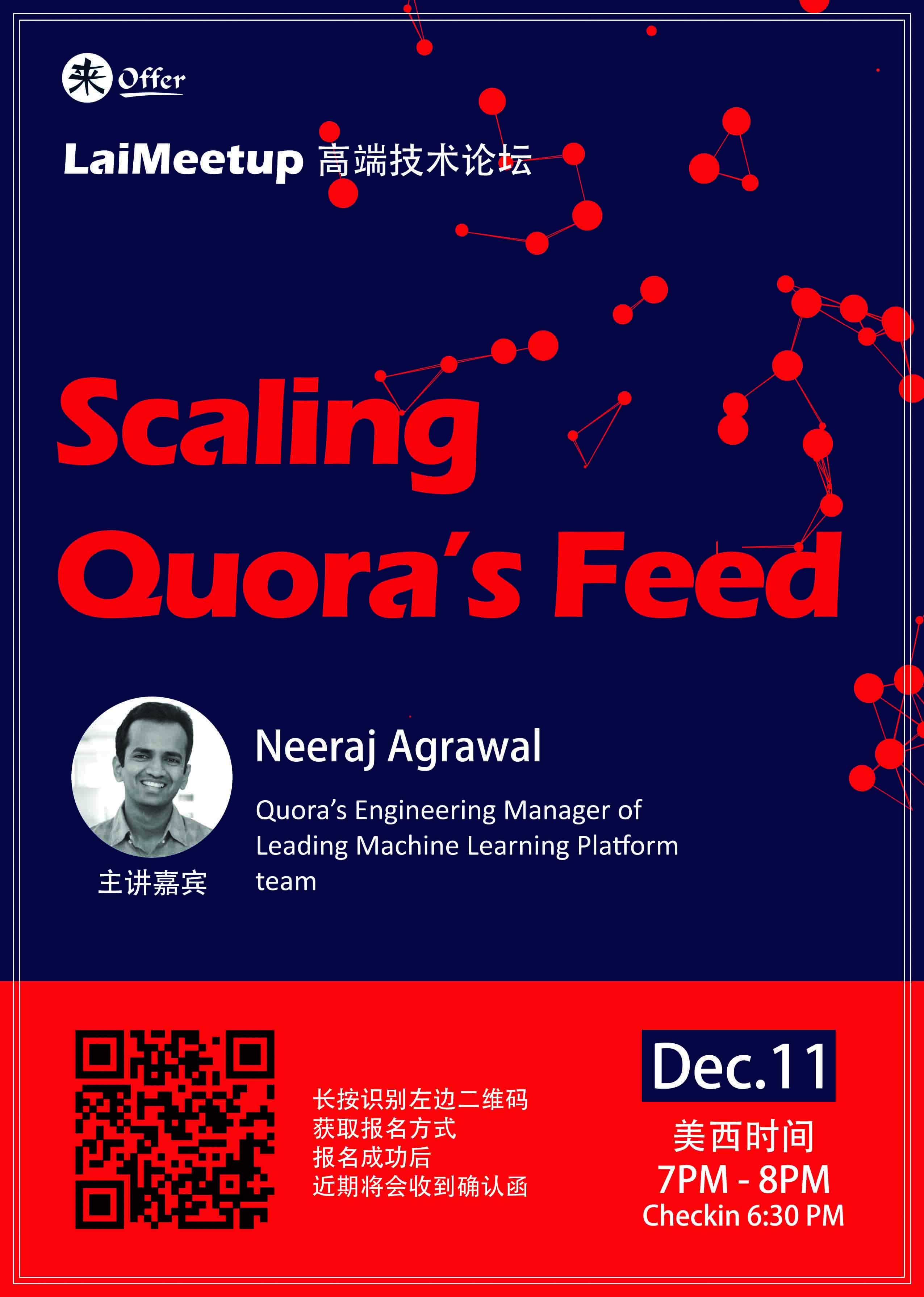 Graduated from Stanford University with a Computer Science Master's degree, Neeraj Agrawal is an engineering manager on Quora's Infrastructure team, where he leads company-wide efforts to make Quora fast and responsive. He also worked on multiple other parts of the product, from writing the first version of Quora for iPhone to building a distributed, real-time ranking service for the personalized news feed product.
The Quora Feed is the feed on Quora's home page that displays recent activity about questions, people, and topics users are following on Quora.
---
Topic: "Scaling Quora's Feed: Past, Present and Future"
Time: 12/11/2017 (Mon) 7pm - 8pm
Checkin: 6:30pm
Location: 2350 Mission College Blvd., Suite 840 Santa Clara, CA 95054


Don't miss out this great opportunity for knowledge, networking and FREE food!
---
*To reserve your seat, please fill out the registration form : Registration Form *