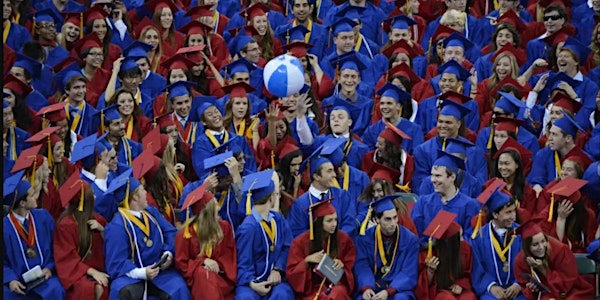 LAHS Class of 2012 10-Year Reunion
The world didn't end and now the party won't have to either. Class of 2012 come on down to the racetrack for your ten year reunion!
When and where
Location
Los Alamitos Race Course 4961 Katella Avenue Cypress, CA 90720
About this event
And we're off! Racing into our 30s, jockeying for our parent's approval, and steeplechasing our dreams! Hope everyone has had a good ten years. Some college graduations, some weddings, a few broken hearts, maybe got a dog and stopped eating gluten, survived a pandemic or two. No matter how this past decade has shaken out for you, we all want to see you! Like it or love it, the Class of 2012 is ten years old and is getting together to celebrate wins, share losses, and reconnect for a night. So come on through to the Los Alamitos Racetrack on Saturday, November 26th for some food, drink, and horse race stuff! We've rented out the Vessell Club, doors open at 6:30 PM and close at 10.
Ticket prices are:
50$ if you purchase by Labor Day (September 5th)
60$ after Labor Day
70$ after Halloween (inflation moves fast)
With a ticket you get admission to the Vessel Club and dinner plus access to an ultra-luxury cash bar. Fill out your details here on Eventbrite and Venmo Jack-Morrow-1 $50 to be added to the list! (Last four digits xxx-xxx-8445 in case Venmo asks for confirmation)
+1's welcome to buy tickets and join as well. For more details follow our Instagram page @LAHS2012Reunion and send any questions to jackmorrow24@gmail.com. See you all there!!!