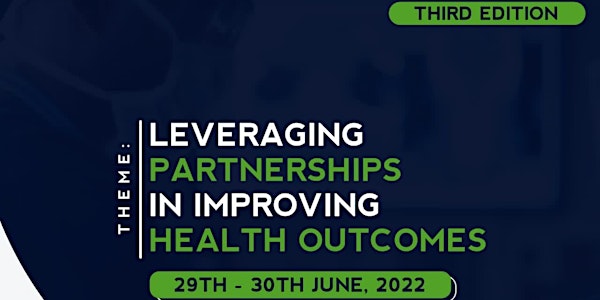 Location
CIVIC center
CIVIC CENTER, LAGOS
Lagos, LA 106104
Nigeria
LEVERAGING PARTNERSHIPS IN IMPROVING HEALTH OUTCOMES
About this event
An effective health care system that provides quality health care to people is critical to achieving sustainable development in Nigeria and Africa. Over the past two years, the Lagos Health Summit has fostered productive dialogues and provided networking key public and private stakeholders in the health sector while creating a business enabling environment.
Previous editions of the summit have discussed sustainable and equitable access to quality health care and how technology can help strengthen health care systems. Building on the remarkable achievements of previous events, Lagos Health Summit 3.0 is designed to host discussions with key public and private stakeholders on "LEVERAGING PARTNERSHIPS IN IMPROVING HEALTH OUTCOMES".
The two-day strategic conference and exhibition will unite industry stakeholders providing knowledge gain, networking and business promotion opportunities. LHS2022 will play a host to a global audience of unparalleled relevance in the health sector.