Sales Have Ended
Ticket sales have ended
Thank you for supporting LAFS Production Seat Filler membership program, Please look out for our next seat fillers on Instagram, Facebook, Eventbrite, and Twitter. Thank you
Sales Have Ended
Ticket sales have ended
Thank you for supporting LAFS Production Seat Filler membership program, Please look out for our next seat fillers on Instagram, Facebook, Eventbrite, and Twitter. Thank you
Description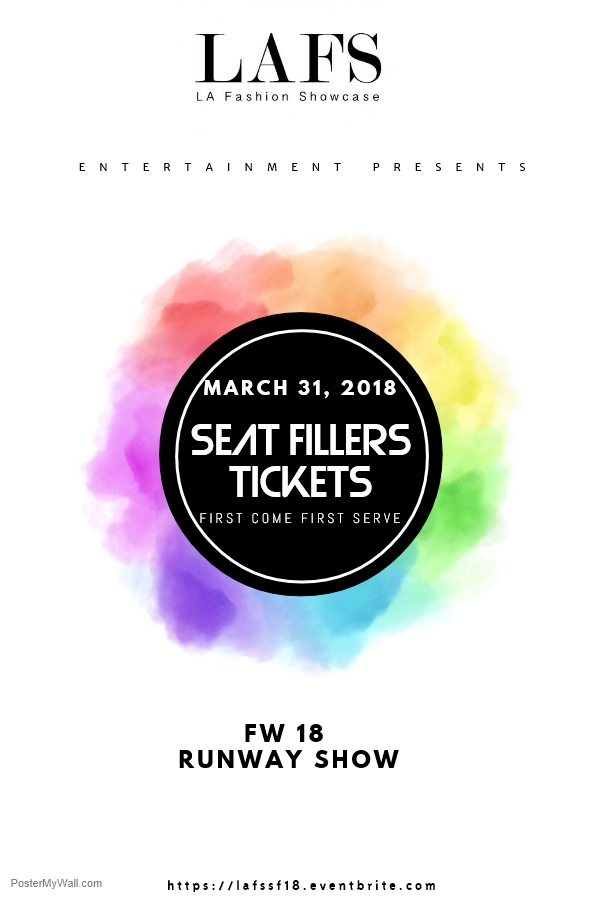 A LAFS PRODUCTION Seat Filler Membership is a partner of the local Arts & Entertainment community privately filling seats and/or introducing new patrons to amazing shows and events at the private invitation of the theaters and show venues.

LAFS PRODUCTION Seat Filler Members pay low membership dues for the privilege of being able to reserve Free Show Tickets to our event and our partner production company events Music, Theater, Comedy and more when these tickets are offered.

LAFS PRODUCTION Seat Filler Members receive TWO seats per show and are typically invited to a few shows per month.

The Global LAFS PRODUCTION Seat Filler Network members share privileges amongst each events location.
This is your opportunity to enjoy events we produce and our partners produce without all of the hassles of standing in line for your event.

Low Fees much rewards to enjoy life.