Description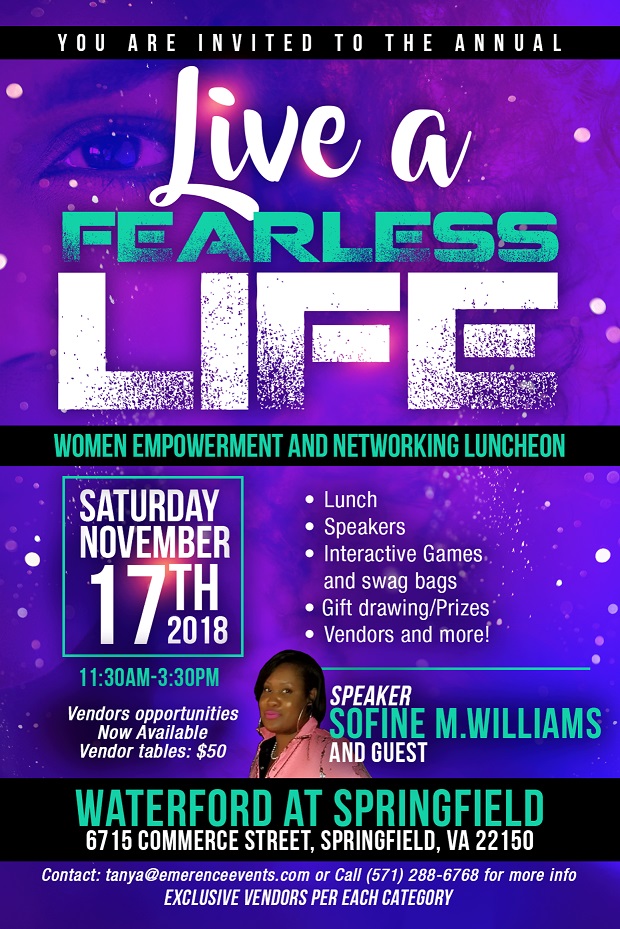 "Live a Fearless Life" is the perfect end of the year event for women who want to feel empowered and motivated to go after their dreams and goals. The purpose of this event is to encourage women to live a life without fear or doubts and be in control of their future. Emerence Events also wants to support our amazing women entrepreneurs by giving them a platform to expand their networks, promote and showcase their services or products. Vendors tables now available.
"The future belongs to those who believe in the beauty of their dreams" Eleanor Roosevelt
Please join us to celebrate our first annual "LIVE A FEARLESS LIFE" Women empowerment and networking event!
Let's elevate each other!