About this Event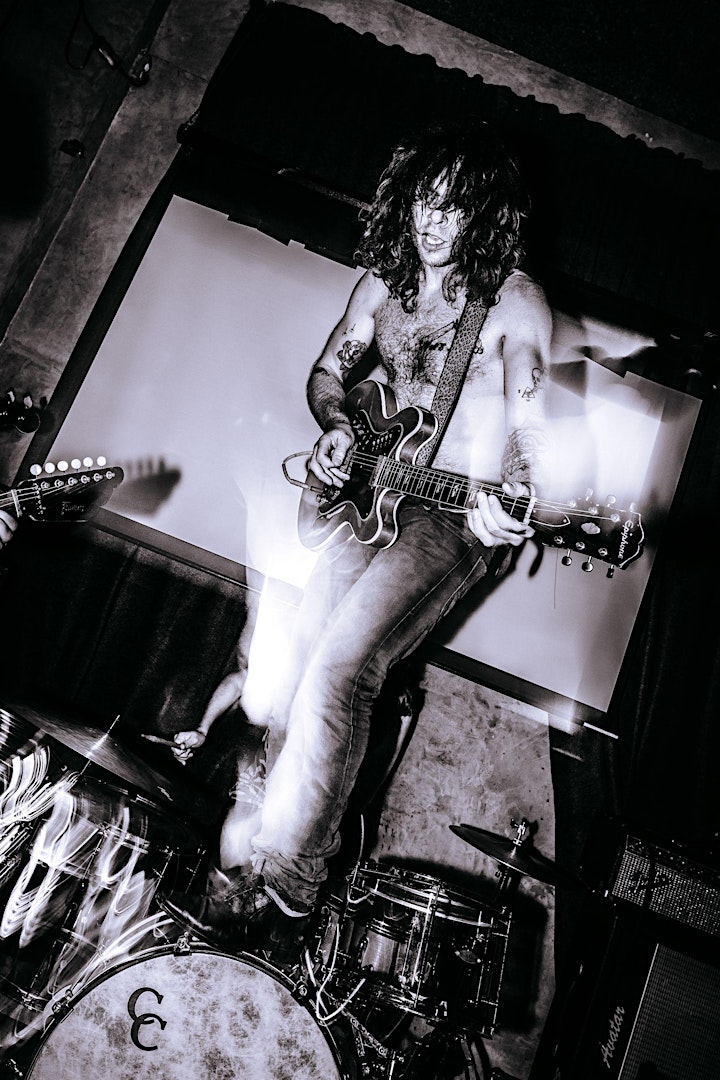 Formed by Skye Handler (Viva Via, Beat Awfuls & Razorekters), this cult-fiction rock n roll band from Richmond, Virginia finds common ground with influences ranging from Chuck Berry to Mazzy Star, from the Rolling Stones to Spiritualized. By synthesizing lo-fi cowboy antics with an artist's direction, the group delivers seductive psych-blues in an enigmatic package. In 2015, they released two 7" records, ' The Pebbles' and 'Ladygod "2', and released their debut full-length album, 'Rock n Roll Kaliphate' on Bossy Lil Thing Records in 2017. Their new album, Trash Medium comes out in October 2019. Ladygod now includes Kelly Queener (guitar, vocals), Kate Rears Burgman (bass), and Seth Petersen (drums).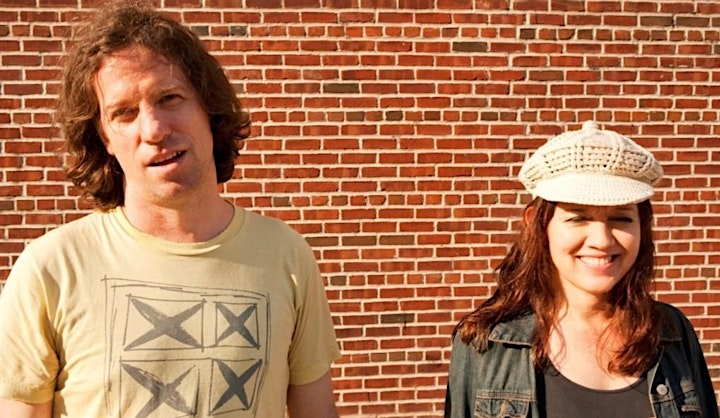 Considering they've already worked on everything from a "dystopian rock musical" (Barcode) to songs that scored TV shows on TNT, ABC and MTV - and after wrapping up a live set on WFMU's Goddamn Dave Hill show where they lit up Dave's message board and then went on to headline a sold out NYC show - it probably shouldn't come as a surprise that Debb Andrews and Mike Blaxill are at the peak of their creative powers on the new Gladshot album These Are Vitamins. Released in 2017, its their second effort with super producer John Agnello (Sonic Youth, Kurt Vile, Waxahatchee), who continues to perfect the push-and-pull dynamics Mike and Debb perfected on their last EP, Maxwell's Cool Demon.
It's something they've been working on ever since the two met at a songwriter collective that performed and critiqued one another's songs. At the time, Mike and his propulsive guitar were on more of a roots-rock tip, and Debb pulled in pop influences and the serious jazz sk
ills that earned her a National Endowment for the Arts nod and lessons with the legendary pianist Joanne Brackeen (a session player and live performer for such esteemed musicians as Ornette Coleman, Art Blakey, and Stan Getz).
Now Gladshot can be best described as bold garage band, striking a perfect balance between pop and psychedelic music. Not to mention reflecting such varied influences as the Rolling Stones, Neil Diamond, AC/DC, Crowded House, Marvin Gaye, and the road-tested records of Langhorne Slim, Speedy Ortiz and Parquet Courts.
"We each generate our own musical ideas," the pair explains, "then we get together to decide what will be a song. Once it's written, one of Debb's favorite things is coming up with keyboard parts—cool ones that meld into the song, the way Nicky Hopkins does on 'Sympathy for the Devil' or 'She's a Rainbow'. They inspire her to keep it all lo-fi and simple."
Links:
https://www.facebook.com/gladshot/
https://www.instagram.com/gladshotnyc/
---
"It's clear Gladshot are the real deal" – Pop Matters
https://www.popmatters.com/gladshot-simulation-audio-premiere-2495377795.html
"There's a swirling mix of longing guitar lines, quirky synth hooks and delicate male/female vocals on Gladshot's impressive album, 'These Are Vitamins'" - Charlotte Observer
https://www.charlotteobserver.com/entertainment/music-news-reviews/article219865555.html
"The future is looking up for these New Yorkers" – PureGrainAudio
https://puregrainaudio.com/videos/experience-the-simulation-with-garage-rockers-gladshot-s-latest-music-video-exclusive-premiere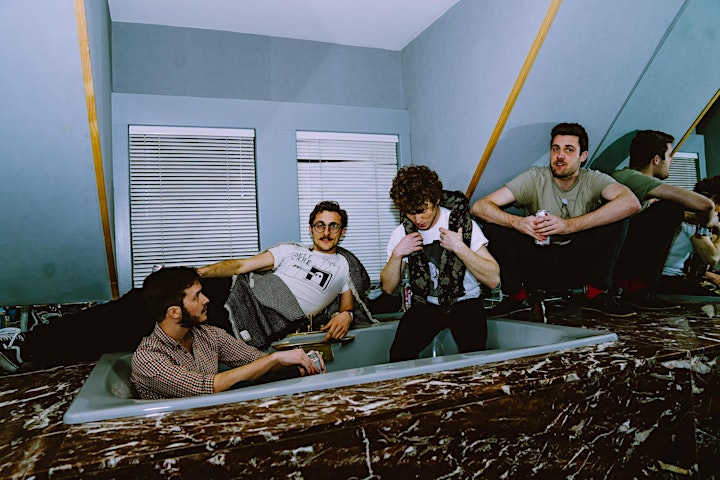 Informed in equal parts by the energy of early garage rock and Brill Building wistfulness, Frass Green makes nasal pop from the heart of Washington, D.C. The band began as the solo lo-fi project of Joe Antoshak, who released several collections of songs in 2017. They generated a small amount of interest online, which led him to build out a full band. Frass Green is now Antoshak (rhythm guitar, vocals), Tyler Rippel (bass, keys, vocals), Antonio Peluso (drums) and Matt Lachance (lead guitar, violin, vocals). The group's debut recorded effort, "For You," saw release June 21.
"The new album feels crisp, with seamless harmonies and soaring vocals that give Frass Green an effortlessly natural sound." — DC Music Review
" ... reminiscent of Beach Boys vibes" — Obscure Sound
" ... ready to take over the nasal-pop world" — Born Music
Facebook: facebook.com/frassgreen
Instagram: instagram.com/frassgreen
Twitter: twitter.com/frassgreen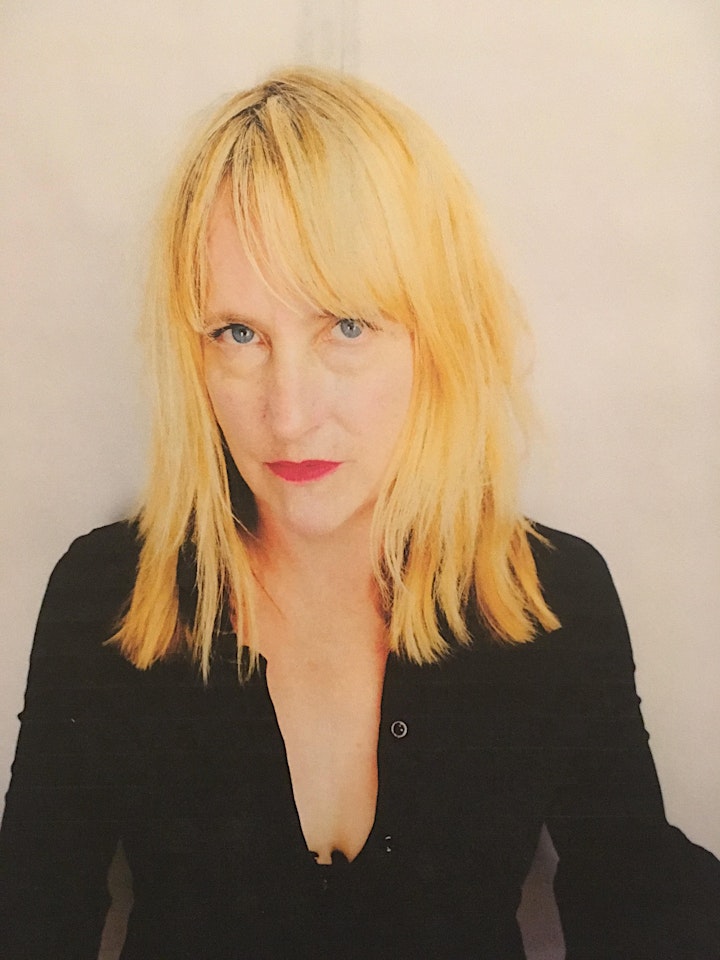 *photo credit Claire Packer*
Anna Connolly's music is soulful, genuine, courageous, honest. Some lessons can only be learned through experience. Her music captures the stark reality of memory: a bit of analog truth in a world of digital lies.
Links:
annaconnolly.bandcamp.com
annaconnolly.com
instagram: annacindc
https://www.facebook.com/AnnaConnollyMusic/
Performers
Date and Time
Location
Refund Policy