Description
Sunday, May 7th The LadyDrinks women's networking initiative comes to Toronto. The initiative, based in New York City, is five years old, is 1200 members strong, and works to bring like-minded professional women together through monthly events.
A list of curated fifteen ladies are invited to an intimate high tea at the King Edward Hotel in downtown, from 1:30pm to 4:30pm. Please note that I am collecting the funds here to turn over to the Hotel
Want to know who is attending?
Vanora D'Sa, Doctor, Branson Hospital, North York
Romila Verma, Founder, Water Speaks, Instructor, University of Toronto
Anu Luthra, President/Founder of Lumehra
Sonya Gill Take my Sari app, Founder
Kavita Mehra LadyDrinks Board Member, Executive, non profit
Rowena Harry Senior Subscription Specialist, Microsol Resources
Tania DeSa Global Leadership Trainer and Diversity Coach, TedX Speaker
Paige Dickie TD Bank
Ekta Wadhwa Brand and Marketing Specialist, CS Jewels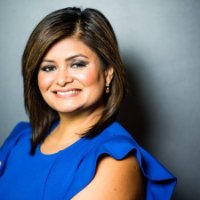 I'm a long time business news TV Anchor and I designed LadyDrinks to be a platform for South Asian women in senior to mid-level management positions or entrepreneurs with their own enterprises to come together. However, that's because I wanted to stand for something. Any and all ethnicities are welcome.
I am self-made and know that I wouldn't have come this far, and been recruited by Morgan Stanley to continue my work with LadyDrinks if it had not been for supportive friends along the way. I wish to create that legacy for others. I recently launched a chapter in New Delhi. And now we host the inaugural event in Toronto.
I get so much energy from meeting women who are making big things happen in their lives. I can't wait to meet you. I'm bringing a delegation from the New York Chapter as well.