LADYDRINKS MARCH NEW JERSEY EDITION: FIRESIDE CHAT WITH AUTHOR FRAN HAUSER,...
Description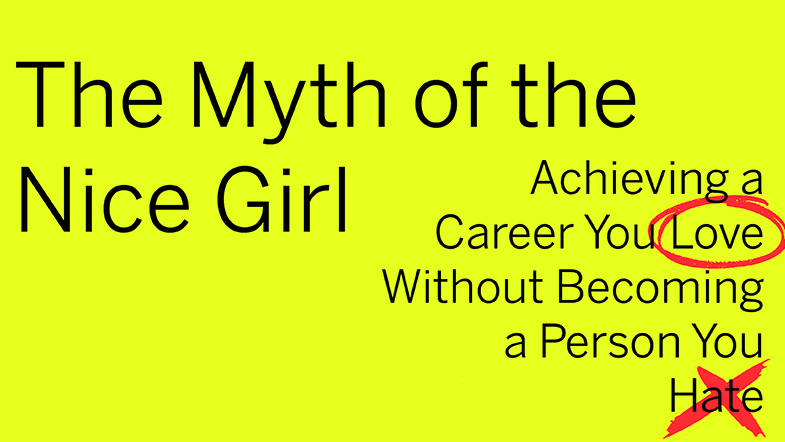 I've had the pleasure of hearing Fran Hauser speak twice before and I'm so delighted to bring her messaging about women in the workplace to the LadyDrinks platform.
Our March New Jersey event is with featured speaker Fran Hauser, author of the book "The Myth of the Nice Girl: Achieving a Career You Love Without Becoming a Person You Hate."
This event will focus on teaching women the tools they need to be firm in the workplace, but never a doormat. Fran writes from her own experience as an executive at Time Inc., AOL and Moviefone
She and I will engage in a half hour fireside chat laying out the premise of the book and where women are commonly tripping themselves up. Then we will go around the room, introducing each attendee. Each will share a work-related scenario she is currently dealing with and Fran will weigh in with one on one coaching. This event is limited to 15 women only.
"I want the book to transform the image of what a successful leader looks like so that it's not just someone who's smart and demanding and tough and has high expectations, but it's also somebody who's kind," says Hauser to Forbes Women. "That's the higher level mission of the book. And I think the timing is perfect for it."
We will be in a private residence in Manhattan and the exact location will be disclosed as you purchase your ticket.
*****************************************************************************************
Starting February 20th, a portion of the proceeds from your LadyDrinks ticket purchase goes towards a nonprofit which is works to change gender dynamics in low-income communities. KIOO Project teaches photography to girls in a module in the morning. In the afternoon ----the girls teach the boys.
This peer-to-peer teaching develops leadership and presentation skills in girls, while boys see the value of girls. The 2019 project is currently underway in Uganda and founder Babita Patel is teaching modules there. Girls who finish a year-long workshop can go on to enroll in a teaching assistant (TA) training program.
Here is a short film from the KIOO Project India workshop where students speak about the impact of the program.
Organizer of LADYDRINKS MARCH NEW JERSEY EDITION: FIRESIDE CHAT WITH AUTHOR FRAN HAUSER, "THE MYTH OF THE NICE GIRL"
Women's Leadersship Academy
This organization hosts a monthly networking event designed to support the South Asian female entrepreneur or business minded woman. This platform, founded by journalist and TV Anchor Joya Dass, helps to build business, build better practices and realize synergies with workshops, panel discussions and networking. www.lady-drinks.com