On June 23rd, Joya Dass hosts a conversation-driven dinner with 6 women leaders at Lokal in Jersey City.
About this event
LadyDrinks is a leadership development platform for executive women and founders, based in New York City. It is led by long time television anchor Joya Dass.
Why attend?
I'm putting you in the room with like-minded executive women and founders to talk openly about our own true and tried ways we have overcome challenges in the workplacer. You walk away with tools to support you long after you have left the room. All of this happens at Lokal, with a menu created by Chef Walter Donadio.
Event timeline
6:00-6:15 PM Guests arrive and check-in
6:15-6:30 PM Introduce Mona Panjwani, owner of Lokal. Each woman at the table is introduced
6:30-8:00 PM Attendees enjoy a 3-course dinner. Joya moderates a conversation asking each woman to share a recent win, a current challenge, and resources each woman has to share.
Guests choose one of each from the full restaurant menu
1 appetizer/small plate
1 entree/large plate
1 dessert
About LadyDrinks www.ladydrinks.com
LadyDrinks is a leadership development platform for women executives. We began eight years ago supporting South Asian women professionals. Today we create programming for all women executives in other parts of the country and the world. The mission is to build alliances, share resources, and create support systems for success for one another.
About Lokal www.lokaljc.com
Lokal is a recent addition to Jersey City's revitalized dining scene. Keeping to its namesake, the restaurant incorporates fresh and locally sourced ingredients from the Garden State. The beverage menu boasts an extensive wine and craft cocktail program. Lokal has a large bar area, several private dining spaces and floor to ceiling windows providing panoramic, jaw dropping views of the Manhattan skyline. The spectacular dining space on the Hudson River can accommodate 200 guests (seated) and includes an open-air patio.
Testimonials about LadyDrinks Virtual Chats
What an awesome webinar! Thank you, Thank you. Great speaker, great tips. Your meetings are a notch above anything I have seen in current market. As an organizer you are very eloquent and have fantastic time management.
--Varsha Singh DNP APN, Neuroscience / Stroke Program Manager, St Joseph Health NJ
Thank you so much for including me in your community and allow me to share my work. You are building an amazing community of very powerful women! I'm impressed.
--Dolores Hirschmann, Founder, CEO, Investor, Masters in Clarity
Thank you Joya for all that you do. She created LadyDrinks to help empower women, and it has changed my life. She has introduced me to dozens of inspiring women who have guided me and encouraged me to take chances I would never of have taken before.
I am so grateful to so many connections you have made for me, thank you!! For those of you that do not know about Ladydrinks, please check out her webpage (www.ladydrinks.com)
--Sanketa Jain, Founder, EatKraveLove
LadyDrinks conducts weekly meetings where we get to discuss the progress we have made in our business and what support we might need from the group. This automatically puts you in a weekly growth mode breaking down the overall business development into tiny, actionable tasks and propels you toward the overall big picture progress.
--Meera Thomas, Interior Designer, MEERA THOMAS INTERIORS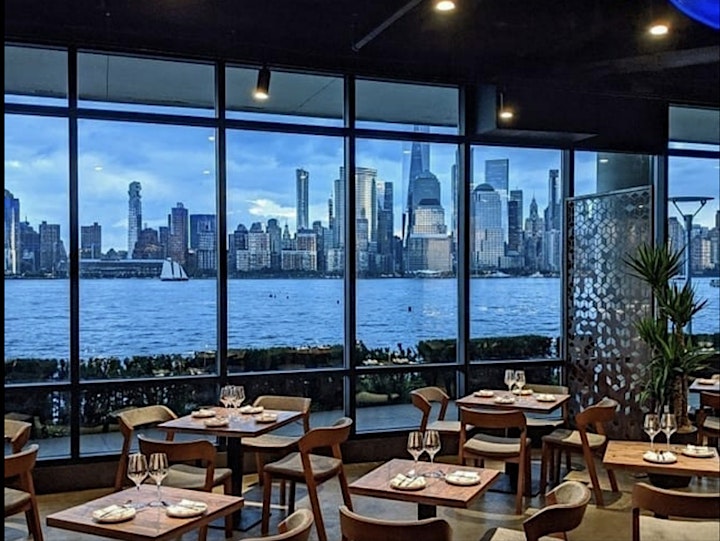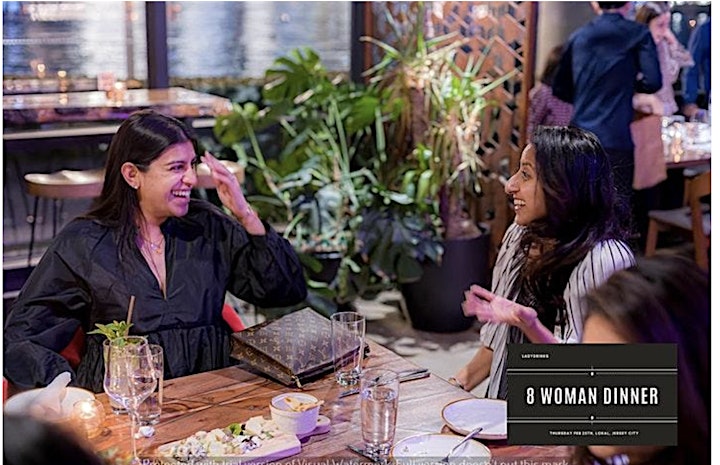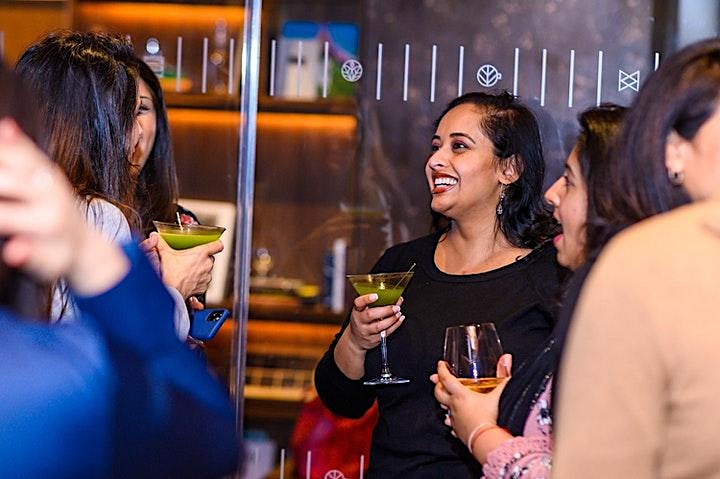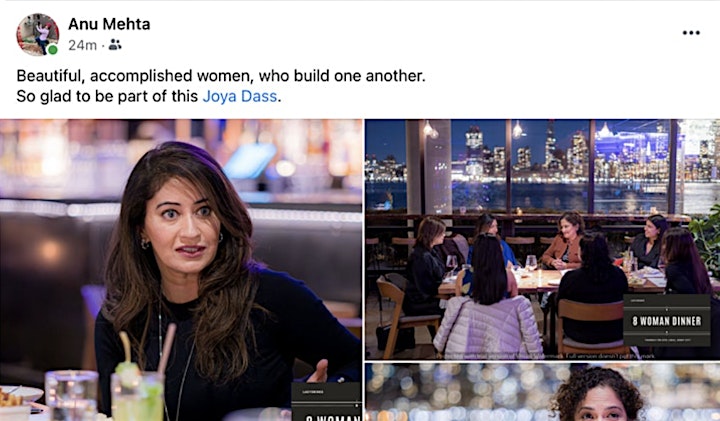 Organizer of LADYDRINKS 8-WOMAN DINNER JERSEY CITY June edition
On background, I'm a long time television anchor in New York. My beat was business news and I covered the markets from the floor of the New York Stock Exchange for 17 years for CNN, Bloomberg, ABC, CBS and NY1. 
Seven years ago, I started a networking platform called Lady Drinks.  I did it because it's just really hard --as women-- to find a support system that's multi-faceted, one that can be a sounding board, both professionally and personally, and also can be funding resource. 
With LadyDrinks, I host events twice a month giving women--especially South Asian women----that kind of support system. It gives them community and resources, and the support of like-minded women. My five year goal is host events in every major city of the world and be a wonderful resource to the 1500 women currently in my membership. My website is www.ladydrinks.com