Description
About
The LadyCoders conference is a two and a half day gathering dedicated to empowering women and non-binary technologists to take their tech career to the highest possible levels.
LadyCoders is designed to provide the underrepresented in technology tangible, real-world advice to advance their careers at all stages and overcome the obstacles they face in the tech industry.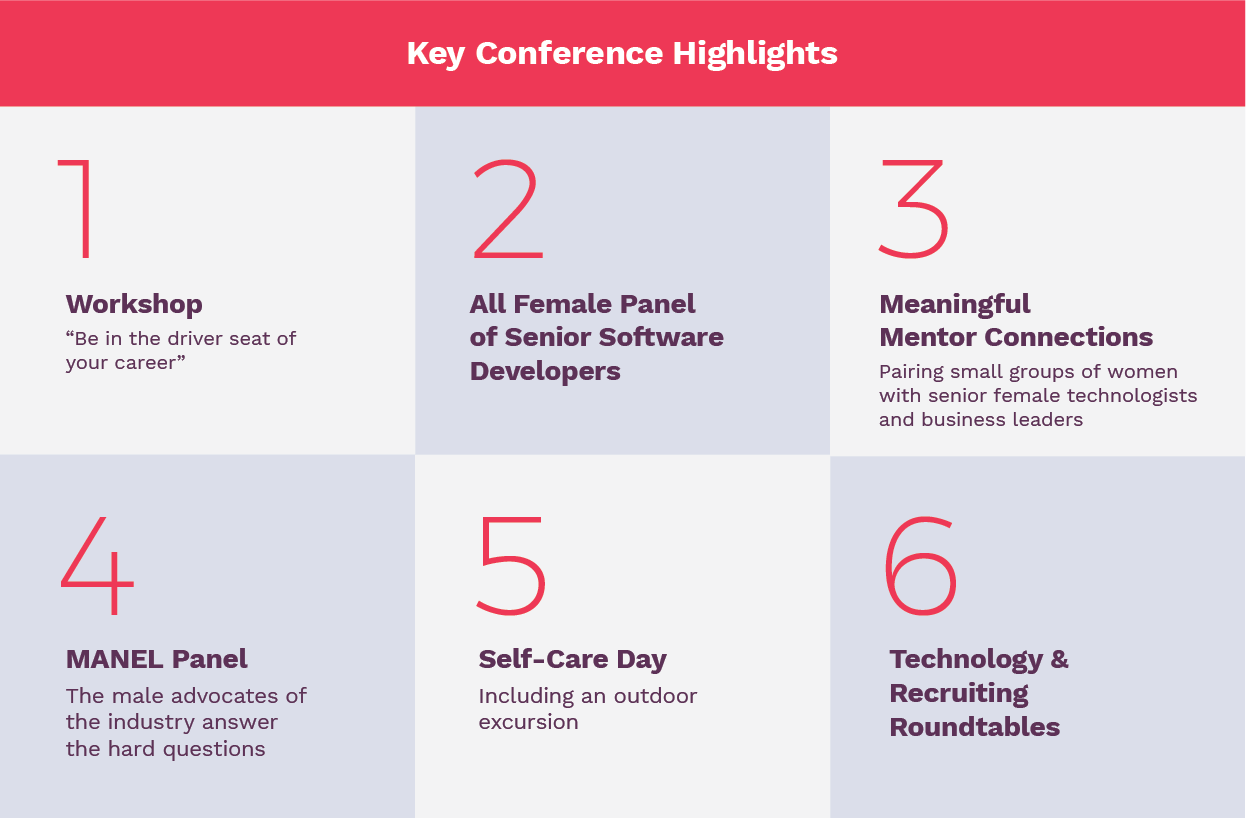 Equili (formerly LadyCoders Productions) conceived of, organized, corralled, planned, promoted and delivered this same 2 day career conference from scratch 4 years ago and is bringing it back in 2018.
Mission
To help women and non-binary technologists who are on the frontlines of tech's diversity and inclusion problem thrive in their careers and stay in the industry.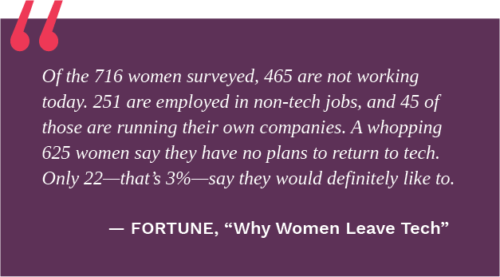 Women leave tech at high rates. The LadyCoders Conference addresses this leaky faucet problem at tech companies and is designed to increase their retention of top diverse talent.


The key takeaways from the conference are:
How to be in the driver's seat of your career.

How to have the hard discussions: Ask for a raise, maternity leave, intellectual property rights, etc.

How to have the harder discussions — being the squeaky wheel when disenfranchised at the office, reporting abuse, reporting harassment.

How to negotiate an offer or a raise.
How to ace any technical interview.
How to navigate the different hiring platforms for top companies.
During the conference attendees will:
Analyze their current career trajectory.
Be mentored by Senior Female Developers.
Ask Senior Male Developers the hard questions.

Experience mock technical interviews with hiring managers from leading tech companies.

Gather advice from recruiters and hiring managers.

Acquire new perspectives from women at the top of their field sharing their career paths.

Connect with a community of amazing technologists who are facing the same struggles.


Build confidence and learn how to stop taking themselves out of the industry.
Speakers
We are actively booking speakers and will continue to make announcements. Our current speakers include:
Leslie Herod

Colorado

State Representative

Dianna Anderson

State of Colorado

Former Chief Data Officer

Johanne Bouchard

Governance and Leadership Executive Advisor

Julia Clarke

Co-Founder

Mountain Soul Yoga

Karen Fleshman

Racy Conversations

Founder

Kalia Garrido

Founder

Healthy Women Leaders

Greg Greenstreet

Twitter

Director of Engineering

Patricia Karpas

Founder at Karpas Ventures and Co-founder Meditation Studio App




Kathy Keating

Apostrophe Inc.

CTO

Ben Mesander

Comcast Viper

Senior Director

Jeremy Thomas

Gusto

Head of Engineering

Andrea Young

Colorado Technology Association

President and CEO
Jessica Brantley

Soulful Essence

Founder

Nolan Garrido

CaliberMind

Director of Engineering

Dr Patricia Klauer

Fathym

GM Client Engagement

Raine Revere

Maiden

Co-Founder Cryptocurrency Engineer

Myrna Rodriguez




HR Compensation Software Developer

Amanda Townsend

Outreach.io

HR Program Manager

Bianca Velasco

Brave Hearts Coaching

Founder and High-Performance Coach
Agenda*
Friday Evening
Opening Keynote
Social Hour + Networking
Community resource tables
Saturday
Breakfast
Workshop: Be in the driver seat of your career
Female Sr. Software Dev Panel
MANEL Panel - Male Sr. Software Dev advocates take questions
Lunch Break
Meaningful Mentor connections
Tech/recruiting roundtables
Evening Activity
Sunday
Seated Breakfast
Closing Keynote
Self-care activities
*Agenda details subject to change because life is a work in progress.

FREE On-site Childcare

We want this conference to be completely inclusive of everyone, including parents. And let's face it, finding childcare for an entire weekend sounds daunting. Collab & Play is offering their childcare services for FREE for the entire weekend. You heard us correct. They will be on-site so you can stop in to nurse or check on your kids (ages 3 months - 12 years) throughout the weekend.
Cost
Equili works to cover the full cost of the conference with corporate sponsorship for all attendees believing that the industry should empower underrepresented technoligists with the right tools and inspiration to thrive.
Tote Bag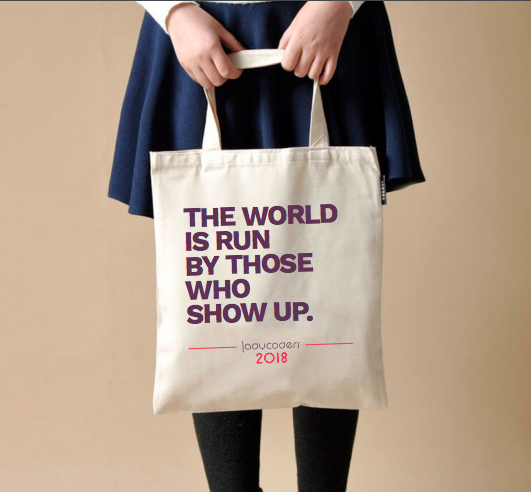 Although registration for The LadyCoders Conference is free, $5 from each tote bag purchase will be donated to the non-profit organization of your choice.
Inclusion Policy
LadyCoders, the name of the conference, makes a gender delineation. The conference will not. If you identify as a woman or as non-binary on the date you register we welcome your attendance and look forward to having you. Our mission is to #ChangeTheRatio and help the underrepresented in technology.
Men are welcome to attend as an ally at one of our mentoring sessions. If you would like to be a male ally at the LadyCoders Conference, please sign-up here.