Description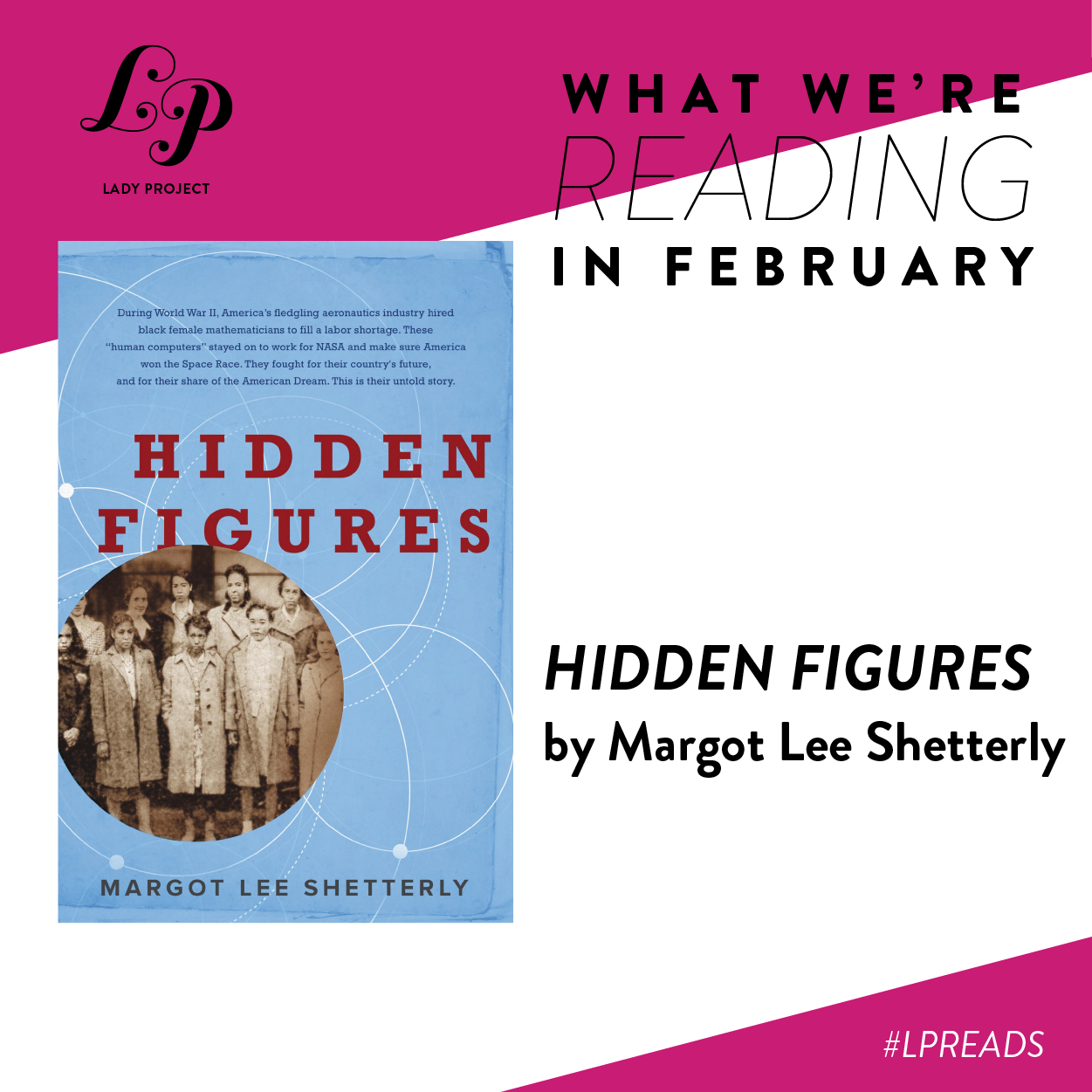 Join The Lady Project in an online discussion about the book Hidden Figures by Margot Lee Shetterly
On Monday, February 27 we'll be chatting with Jessica Kenney and Kim Arcand about the African-American female mathematicians who worked behind the scenes playing a crucial role in America's space program. You can submit questions in our private Book Club Facebook Group, or during the discussion!
About our Discussion Leaders:
Jessica A. Kenney is an outreach specialist for the Space Telescope Science Institute. She came to the Institute a few years ago as an intern in the Student Astronomy Summer Program. As an outreach specialist in the Office of Public Outreach, Jessica has a dual role in creating outreach activities for the Hubble Space Telescope (HST) and the James Webb Space Telescope (JWST). In addition, Jessica assists in teacher development workshops and presents James Webb Space Telescope science to middle school and high school students. Jessica has been instrumental in creating educational activities for middles school students using real data from the Hubble Legacy Archive (HLA).
Kim Arcand is the Visualization Lead for NASA's Chandra X-ray Observatory, which has its headquarters at the Smithsonian Astrophysical Observatory in Cambridge, Massachusetts. Arcand is an award-winning producer and director. She is a leading expert in studying the perception and comprehension of high-energy data visualization across the novice-expert spectrum. She has spear-headed the creation, distribution, and evaluation of large-scale science and technology communications projects. As a science data "story teller" she combines her background in molecular biology and computer science with her current work in the fields of astronomy and physics.
Please help Rhode Island's Tech Collective send local Providence school girls to a special screening of Hidden Figures with a Q&A panel discussion by local distinguished women in STEM. Monies raised will pay for the cost of each child's ticket and help defray the schools's cost of bussing. You can make a donation by clicking "Register" above.
This is a free online event, but please RSVP.