8 Local Female and Queer Comedians Perform 8 Kinds of Comedy for Only $5!
About this event
Finally! A comedy show that isn't just stand-up!
Hosted by Amber, Mo and Priscilla; here's who's performing along with the type of comedy they'll perform:
Amber Frame - Stand-up
Ana Montañez - Storytelling
Fulta Burstyn - Drag
Kathie Hedrick - White Lady Rap
Leora Sapin-Shevin - Clowning
Mo Urban - Interpretive Dance
Paul Katona - Song Parody
Priscilla Fernandez - Character Monologue
THANK YOU FOR SUPPORTING LIVE MINORITY-PERFORMED COMEDY!!!
If you're a woman and/or LGBTQ+ and are interested in performing alternative forms of comedy in a supportive, fun, and open-mic environment, then come to Lady Haha Open Mics every Tuesday @ 7pm at The Rock!
Find us on FB and IG @LadyHahaOpenMic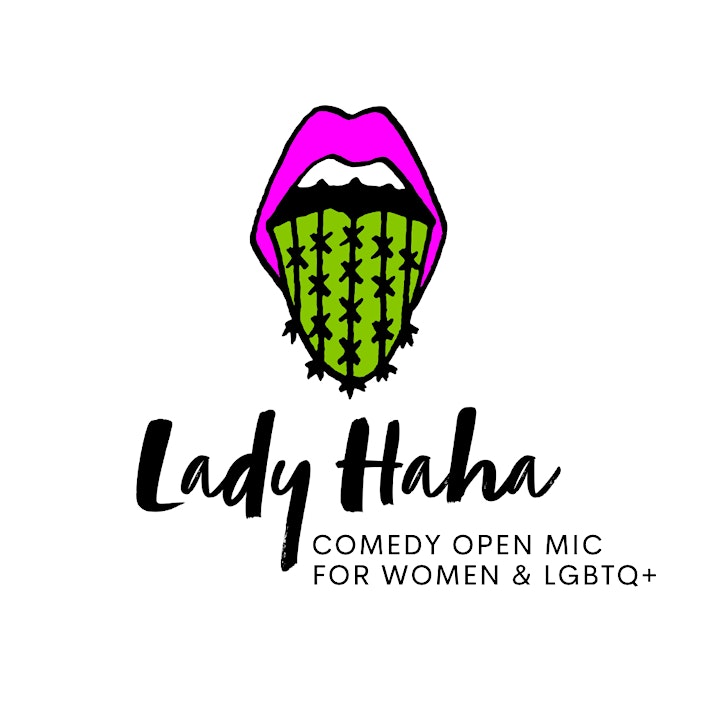 Organizer of Lady Haha Comedy Variety Show Performed by Women & LGBTQ+