Description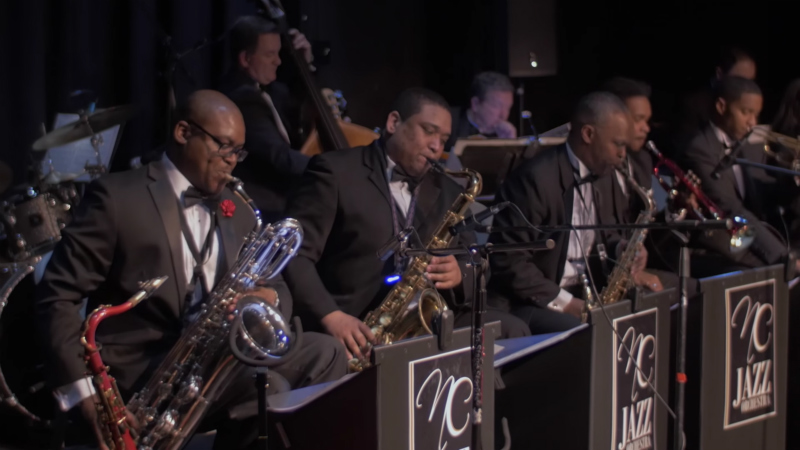 ---
THE SHOW
The "Lady Ella" Show is a captivating tribute with big band swinging, jazzed out singing and jitterbug dancing that features the vocal styling of national recording artist, Nicci Canada. Her melodic, warm vocal presentation captures the essence of Ella and is sure to warm hearts and sooth the souls of those who revere her.
Under the leadership of Saxophonist and Music Arranger, Letron Brantley, the big band sounds of the Nicci Canada Jazz Ensemble deliver classical, compelling tunes from the Gershwin and Cole Porter library such as Summertime, Just Another Rhumba and S'wonderful; a telling reflection of Fitzgerald's repertoire.
The Lady Ella Show is entertaining, it's jazzical, it's educational and exciting; telling the story of an iconic singer that will be memorable for years to come. We love you Ella!
REVIEWS
"Nicci Canada graced the stage in "Lady Ella" fashion...with elegance, style (she looked beautiful) and a voice (accompanied by big band sound) that made you reminisce of the good ole' days...when music was truly GOOD! What a good time I had!" - Vickie L. Evans, Award-Winning Playwright and Jazz Lover
"The Lady Ella Show is a revelation. Letron Brantley and the orchestra did a wonderful job of setting the mood. Nicci Canada is as captivating as she is talented and her sultry tones stole the show. It's something I could see again and again!" – Christopher Barker, Award-Winning Poet and Jazz Enthusiast
"Nicci Canada's wonderful singing, creative band arrangements and an appreciative audience made for a great evening." Richard Dalrymple – Radio Host, Saturday Morning Jazz Party, Whip 1350
"When the show started with highly professional dancers and fabulous music, I knew it was going to be a fabulous night. Nicci's voice is so well modulated and she sings with an easy grace that will last her for many decades to come! I believe Ella would have been mighty proud of her tribute as the entire audience
indicated with a long, standing ovation and cries for more...more!!!"
– Jan Jenson – Professional Photographer and Jazz Enthusiast