Description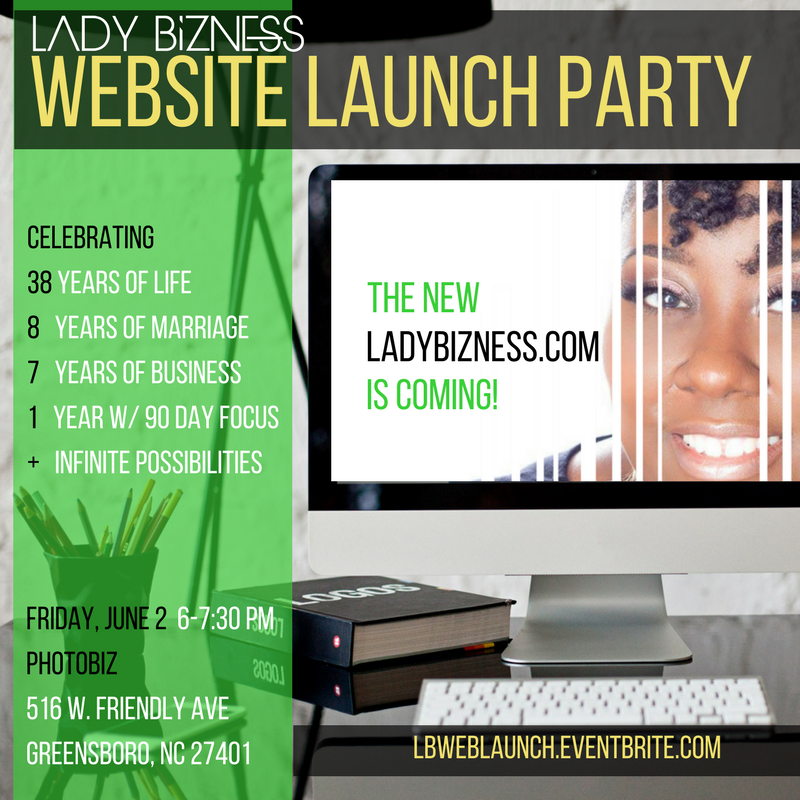 One of my favorite quotes is "Don't Talk About it, Be About It!" This website launch is the cumlimination of an arduous journey to create a successful and thriving business that is about something Magical! I would like to invite you out to Celebrate the Launch of the New LadyBizness.com Website! This amazing evening will be brief, but there is so much greatness to celebrate.
It just happens to be the day of my 38th Birthday
+ 8 years of Marriage to Mr. Brown
+ 7 Years of Business
+ The 1 year Anniversary of my Best Selling Book "The 90 Day Focus: Your Action Plan for Success"
+ 1 year of the Zibster Brand that created my website
+ The Launch of a New Product (You've got to be there to find out!)
Whew....Now you see why I am so excited!!! It takes time to build a brand, but I want to celebrate it with my clients, students, mentors, colleagues, friends, and family! This event is free and open to the public. I will have some free giveaways, tasty nibbles, delectable beverages, photos, videos, books for sale, and a few surprises.
This event is limited to 50 attendees, so DO NOT list that you are attending if you can not in person!
If you can make it...then reserve your space now because you know I love to #GiveItToThePeople
See you soon
Chisa D. Pennix-Brown, MBA
Lady Bizness CEO
PS...
I do take gifts..feel free to get Target, Marshalls, or TJ Maxx Gifts Cards...a Girl Needs to Shop!
Hahahah but #ReallyTho! (side eye ;)