Description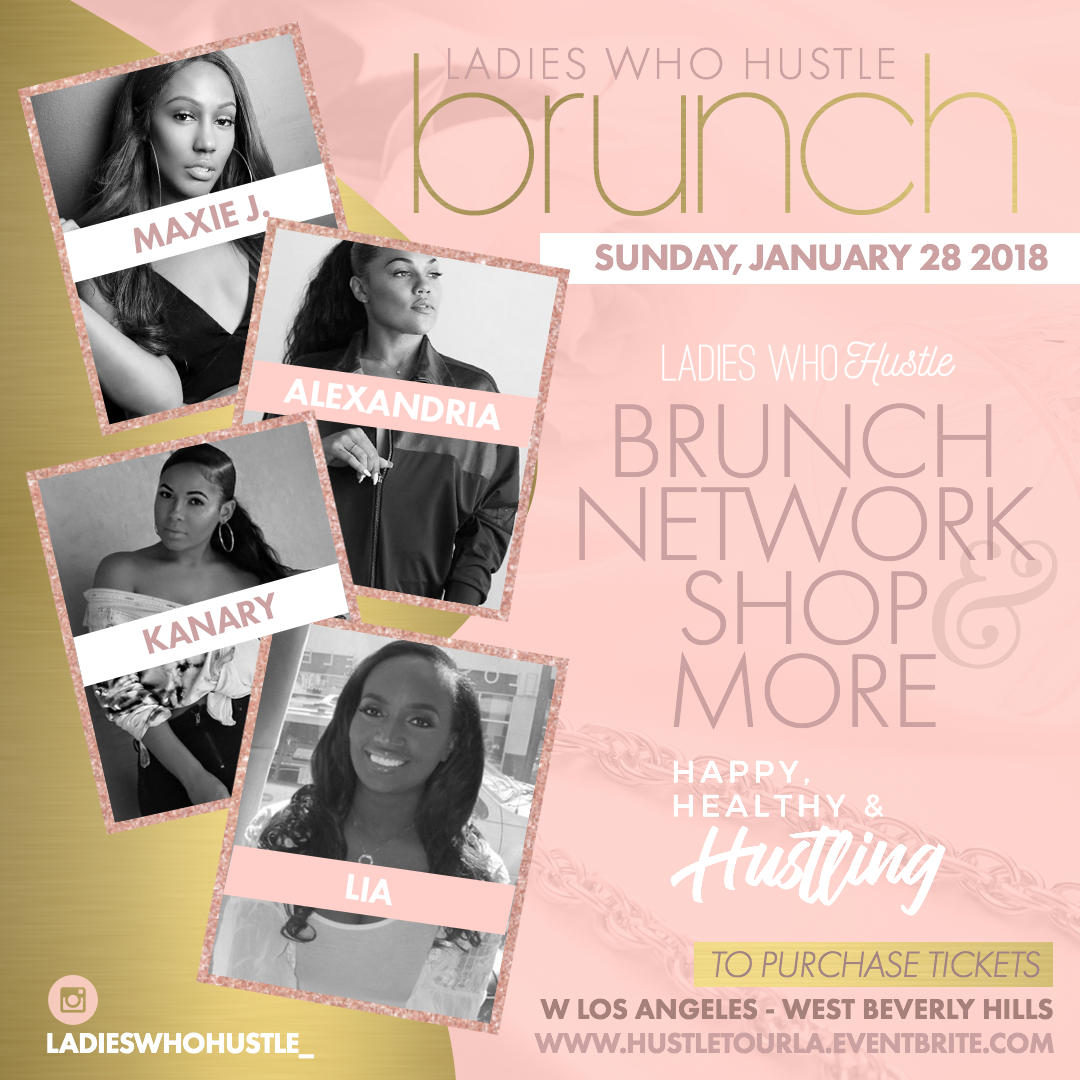 We're on a HUSTLE TOUR...
LadiesWhoHustle LLC is speeding from city to city on a mission. We've invited some of the best hustlers, money makers and motivational female figures to our events to share some of their secrets to success. Anyone currently in a business, starting a new one of their own or simply wanted to do more with entrepreneurship can gain from our events. We all need questions answered, ideas reaffirmed and tools to help us build towards our goals. Start here!
Do you want to hear from Boss Chicks who are WINNING?
Have you had questions about how to grow your following, clientele and business?
Are you feeling overwhelmed and want to hear advice on time and money management?
We will answer YOUR QUESTIONS, honey!
We are introducing our NEW segment- the HUSTLE WORKSHOP! Get acquainted with your favorite entrepreneurs while they take you into group exercises that will empower you, help you strategize and give you more tools to build your empire.
Join us for a luxurious brunch spread, a fabulous female panel, marketplace where you can shop local entrepreneurs + all the learning, connecting and networking you can get!
***
"Success is often achieved by those who don't know that failure is inevitable." - Coco Chanel
See you at brunch!