LADIES WHO LUNCH is back with a social networking event at Wynyard Pavilion. Enjoy a 2-course lunch, champagne on arrival and gift bag.
About this event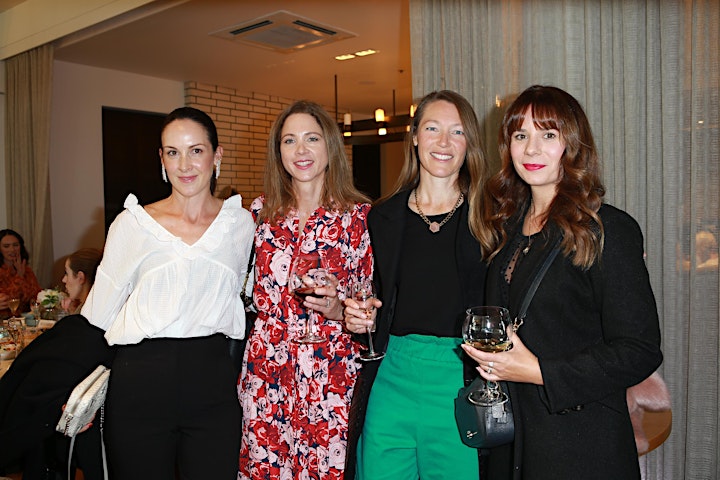 **Due to Covid our backup date kicks in - Thursday 7th October. This event is restricted to 100 people.**
Brought to you by Lovely by skin institute.
LADIES WHO LUNCH is set for another fabulous event, at ocean-side restaurant Wynyard Pavilion. Join us for a very special social networking lunch event. These lunches are fun and inclusive, and feature a 2-course meal, Lanson Champagne on arrival, gift bag and networking with some amazing women.
12.30pm - Guests arrive - drink on arrival & mingling
1.00pm - Entrees are served
1.30pm - Mains are served
2.30pm - Main event finishes - stay a little longer if time allows
The event is designed so anyone with a busy schedule can join us from 1.00pm until 2.00pm and still receive their food, drink and gift bag.
Feel free to come on your own as it's a great way to meet new friends, otherwise bring your girls and relish in a long overdue catch-up.
This event is all about doing something for you, enjoying some delicious food and drink as well as networking and catching up with friends.
For more information head to the Ladies Who Lunch Facebook page.
#ladieswholunchnz
A huge thanks to our presenting sponsor Lovely by skin institute. The skin and body experts across skin, laser and injectables. Empowering their customers to be the loveliest versions of themselves, they're all about making appearance medicine treatments more accessible. Offering treatments with superior technology and at affordable prices, the Lovely team of beauty therapists and registered cosmetic injectable nurses are highly trained and overseen by Skin Institute medical doctors who have been treating New Zealanders skin for over 25 years.
Thanks also to our technology partners iDigital who offer services such as Google Ads, SEO, Facebook Advertising and website development.
Thanks to Cristina Casares of Ray White who is our real estate partner and sales expert in the Auckland region.
We love working with brands so please get in touch if you have something that the ladies will love! Through Facebook or email below.
Ts & Cs:
*Please make sure you are available on the date as refunds are not accepted. *In the event of a Covid-19 lockdown the backup date is set for November 7th, please make sure you are available on both dates *Events are limited to 100 people and will operate during level 2 with spacing and adhering to level 2 Covid-19 regulations *These events are strictly women only *Dietary requirements need to be sent to us at least 24 hours before the event * If you have a group of 4 or more to seat please message us beforehand on Facebook *Guests are all seated together in group tables so come ready to mingle *Please message us through the Facebook page if you have brands interested in working with us. All events are R18 and guests must comply with onsite venue intoxication policies and liquor licensing laws. *If you can't attend the event you are able to gift or sell the ticket to a third party and update us with the name change. *Any photographs taken at Ladies Who Lunch by our photographers - may be used to promote future events *Ladies Who Lunch is a trademarked brand in New Zealand. * We reserve the right to refuse admission to our event for anyone who has breached our terms.
Please note we also hold men's events LADS WHO LUNCH and events for women + men together - so enquire if you'd like more information anna@littleempire.nz