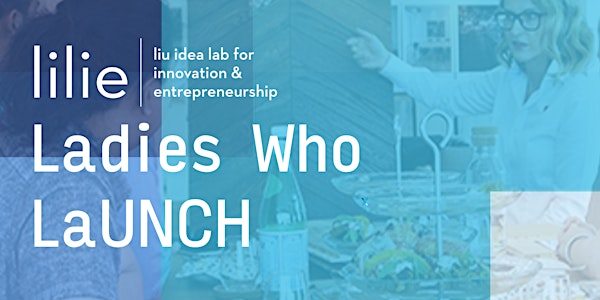 Ladies Who LaUNCH #11: Etiquette in Entrepreneurship with Merci Grace
Etiquette in entrepreneurship is a well-kept secret, but our Lady Launcher is excited to share what sets successful entrepreneurs apart
By Liu Idea Lab for Innovation and Entrepreneurship
When and where
Date and time
Tuesday, February 9, 2021 · 10 - 11am PST
About this event
Whether it's your first job or your first time as a founder, there's a lot to know in the world of startups. Etiquette in entrepreneurship is a well-kept secret, and an understanding of startup culture and decision-making can set successful entrepreneurs and companies apart from the rest.
Join Lilie for our 11th Ladies who LaUNCH event, featuring Merci Grace! Now a Partner and Lightspeed Ventures, Merci has worked with and at startups on the West Coast for the past decade. She'll share her experience as a woman in venture capital and insights into the industry.
About Merci
Merci Victoria Grace is an investor and product leader who specializes in growth, engagement, and design. She's a partner at Lightspeed Venture Partners, where she invests in both consumer and enterprise companies. Since 1999, Lightspeed has backed more than 400 companies that are redefining the way we live and work.
After graduating with a degree in fiction writing from the University of Southern California, she founded a venture-backed social games company, GameLayers. After her time there, Merci focused on engagement and paid conversion at various SF-based startups.
She later became the first Head of Product at Slack and ran the Growth team as a Director of Product. Because of her awesome work at Slack - like growing active daily users from 500k to 6M in less than three years - Fast Company named her one of the Most Creative People in 2017.
She founded the Women in Product community in 2015, which has grown to over 13,000 women worldwide. The community connects women in product management and product-adjacent roles with mentors, jobs, advisors, investors, and friends. 
About Ladies Who LaUNCH
Ladies who LaUNCH is a luncheon series to empower our female entrepreneurs, innovators, or any females that want to create a lasting impact in our society. It is up to us ladies to support and encourage other women in entrepreneurship. If we are going to turn some of these rattling statistics on their head (…like only 2% of venture-backed companies are female-led…) we must do it together.
*This event is open to Rice students and alumni. After registering via Eventbrite, we will follow up with an email including the Zoom details as we get closer to the date. We look forward to seeing you there!