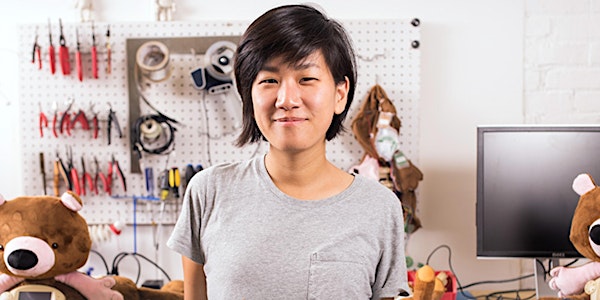 Ladies who LaUNCH #10 with Hannah Chung
Meet Hannah Chung - co-founder of Design for America and Sproutel, making a difference for children, students, and society.
About this event
For the 10th event in Lilie's Ladies Who LaUNCH series, we will be joined by Hannah Chug - co-founder of Design for America, and award-winning company Sproutel!
As part of the first chapter, Hannah Chung originally co-founded Design for America. DFA is a national student organization that teaches and supports students as they tackle local, social problems through human-centered design projects. Hannah turned her project into Sproutel, creating products to comfort children with cancer and diabetes so they cope with their conditions.
Throughout her career, Hannah has been recognized and shared her experiences with several organizations. She's been included in rankings, such as Inc Magazine's "Top 15 Women to Watch in Tech" in 2012, and among 50 honored makers by the White House in 2014. She has also spoken at Fortune's Most Powerful Women Summit, IDSA, Creative Mornings, TEDx, and SXSW to name a few.
Hannah graduated in 2012 with her Bachelor's in Mechanical Engineering from Northwestern University and will be sharing more about her journey and career at our upcoming session.
Ladies who LaUNCH is a luncheon series to empower our female entrepreneurs, innovators, or any females that want to create a lasting impact in our society. It is up to us ladies to support and encourage other women in entrepreneurship. If we are going to turn some of these rattling statistics on their head (…like only 2% of venture-backed companies are female-led…) we must do it together.
*This event is open to Rice students and alumni. After registering via Eventbrite, we will follow up with an email including the Zoom details as we get closer to the date. We look forward to seeing you there!