Description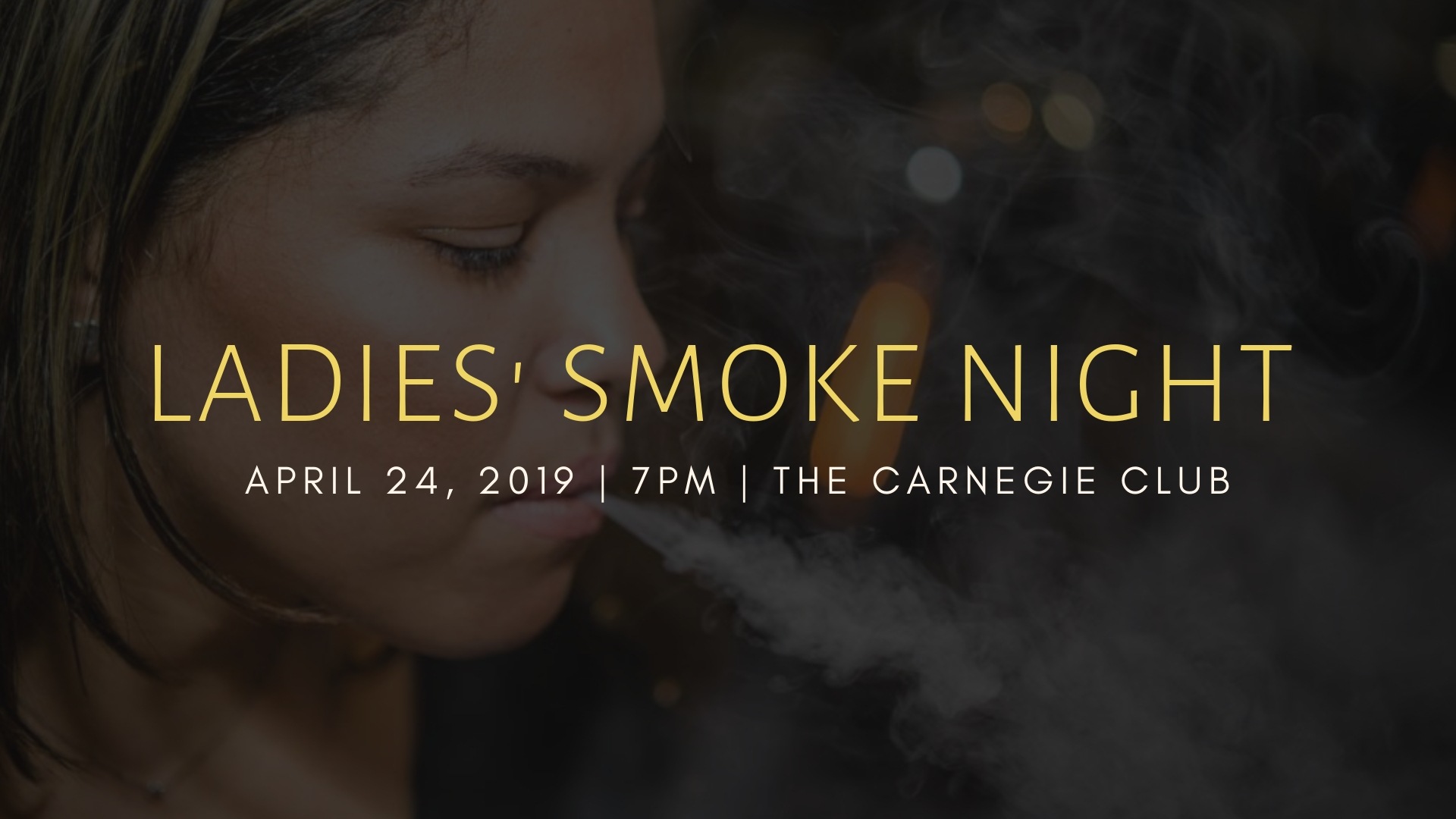 It's ladies night out... again! Our second Ladies' Smoke Night is here, coming hot on the heels of our first ever ladies night event that had 25 women attend, make new friends, and learn about the art and enjoyment of fine tobacco.
So join us on Wednesday, April 24th to meet fellow female cigar lovers in a friendly, educational, and luxurious environment at Manhattan's legendary Carnegie Club.
Tickets are $20 and include:
Oliva Serie G Maduro Torpedo

Intro to cutting, lighting, and enjoying cigars led by Fine Tobacco NYC Founder Matthias Clock

Specially selected boutique chocolates to pair with the cigar
Grab a friend, grab a drink, and get ready for a fun night out!
In case any disclaimer is needed: this is a women's-only event.