Description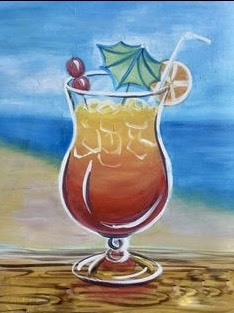 Spring into Summer with friends!
**Brushes are Limited**
**Tickets Purchased before April 16th earns you an entry into a drawing for a free Massage**
Reservation Required
---
Music, Drinks, Food, Games, and Giveaways! Let's see who has the funniest painting and the best painting. WHY not treat yourself to a spa treatment while painting? We will share some great tips about how to take care of your hair and nails in the summer. The one thing you can control is how you treat yourself!
---
Price includes Appetizers, Materials to paint, a VIP Bag, One Drink Ticket, Massages, Spa Treatments, and Surprises, chance to win a free massage and Door Prizes!
---
Timeline for Your Care Free Night:
5 pm - 6 pm ~ Check-in, Sip, and Spa
6 pm - 8 pm ~ Paint, Sip, Spa, and Games
8 pm - 9 pm ~ Picture and Sip

If you don't want to paint, but you want to come for the festivities. Contact Fiji at 407-680-5175 or JFCommunications14@gmail.com for more information.
Thank you for helping us support the Dine for A Cause Fundraising Campaign!