Description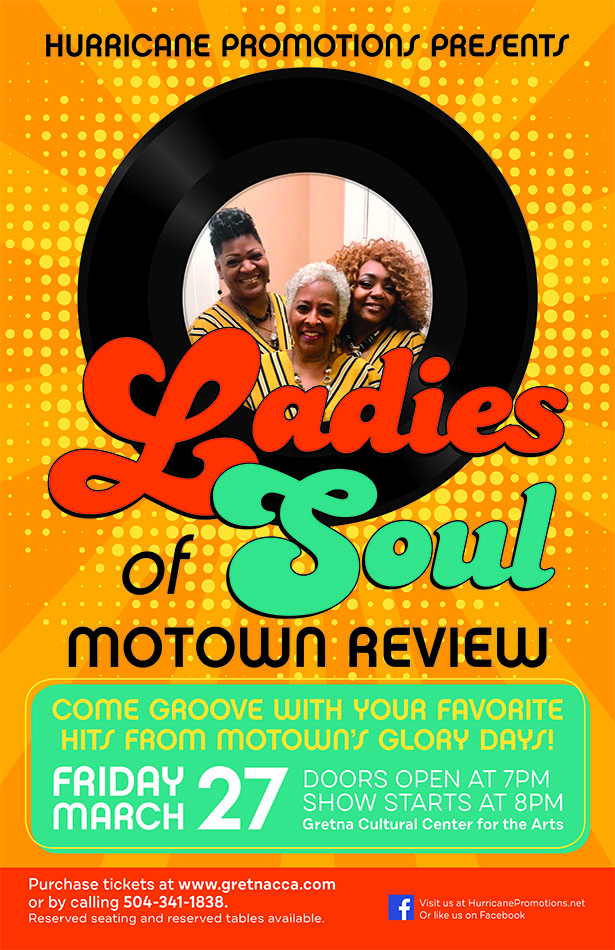 THE LADIES OF SOUL

SHARON MARTIN
New Orleans blues and jazz singer Sharon Martin is one of the great treasures of the Crescent City. She has been singing professionally since the late 1980s and has established herself as one of our favorites with a range of styles and emotions that she conveys with ease. Soulful, powerful and joyful one moment, delicate and subdued the next –
Sharon draws her audience in with her warm personality. Small wonder that she has worked with a who's who of
major artists, from Joe Sample and Benny Carter to New Orleans legends Dave Bartholomew and Wilson "Willie T" Turbinton, among many others, having toured from Mexico, to Brazil, to Germany, France, and Tbilisi, Georgia in Europe to Taiwan and prefectures from north to south on the island of Japan. In 2012 with a reprisal in 2017, she earned rave reviews starring as the late, great Billie Holiday in "Lady Day at Emerson's Bar and Grill" at New Orleans' Juju Bag Café and at The Pontchartrain Landing respectively where she garnered a nomination as "best actress" in a musical by the Big Easy Awards. She continues to perform regularly at night clubs and special events around the City. You can see her in the 2019 Netflix release of "The Last Laugh" with Richard Dreyfus and Chevy Chase as "The Singer"

RECHELL COOK
Ms. Rechell Cook is one of the most sought after local female vocalist in New Orleans and the
surrounding areas. Born and raised in this musical city, to a musical family; she possesses a soulful sound that R&B Divas are made of....
Rechell formed her own band, "Rechell and The Regeneration Band" in 1991 and is taking the music world by
storm… Performing opening acts for mainstream artists such as Chante Moore, Kenny Lattimore, Jeffrey Osborne and LL Cool J.
She has performed our National Anthem for professional sporting events and graced the stages of many local major events, such as New Orleans Jazz and Heritage Festival, Lundi Gras and the French Quarter Festival and Mayor's Ball (just to name a few of her many accomplishments as an entertainer).
Featured in New Orleans BreakThru Media Magazine (March/April 2018), Rechell is often compared to the sultry
talents of world renown artists such as, Aretha Franklin, Anita Baker, and Jill Scott....
Whether it be a small audience, or a sold out venue; Songstress, Rechell Cook brings to the stage a powerhouse
performance of Old School, R&B, Jazz and Blues music that pays homage to some of the greatest artists of our time.

NAYDJA COJOE
A native to New Orleans and premier vocalist and entertainer, Naydja Cojoe's electric performances evoke the
colorful spirit of her hometown and mainstream influences. Her sound is reminiscent of such greats as Tina Turner, Bonnie Rait, Louis Armstrong, Billie Holiday and Patsy Cline.

Together they are THE LADIES OF SOUL…. Performing a review of MOTOWN Hits to sold out crowds in and around the city of New Orleans, including hit songs from legendary acts such as Diana Ross and The Supremes, The Jackson 5, Aretha Franklin, The Temptations, Etta James, and many more….This show is both divinely diverse and remarkably reminiscent of some of the very best Mowtown soul performances of our time….