Actions and Detail Panel
Ladies Night Out!
Sat, Dec 3, 2016, 8:00 PM – Sun, Dec 4, 2016, 10:00 AM EST
Description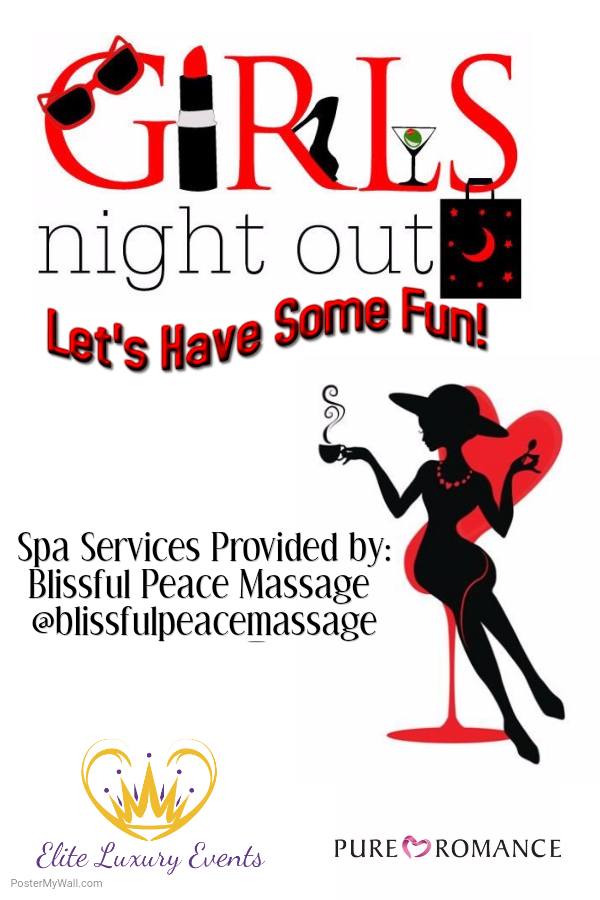 Join Us December 3 at 8:00pm
You'll enjoy a nights stay at The Hilton (Doubletree) Hotel. We'll have great food, drinks, activities, prizes and our special guest of the evening, Ms.Ashley Ellis Strother. She will be presenting some of your latest erotic sex toys for us. Please note, you are expected to buy something, but there is no minimum amount to spend. Also as a treat Blissfulpeace_massage will provide spa services. ..choice of (facials, foot scrubs, or massages) We are looking for 10 ladies to join us in this night of fun! Prices are $50 per person. RSVP by Nov.18th! We hope to see you there!